Remediation
Customize the default Device Trust Level remediation instructions (messaging and links) shown to users in your organization
---
Overview
When configuring Trust Factors, you are setting the required security posture checklist for devices in your organization. The Remediation settings page allows you to create org-specific instructions and links to web articles displayed to your org's end users so that they can self-remediate their Trust Level.
These instructions can be customized for each Trust Factor, and they are specific to the device's operating system.
Manage Remediation Text in the Command Center
Access the Remediation settings page by navigating from Settings > Trust Score Settings > Remediation.
By default, the Remediation settings page includes common instructions and support URLs for each Trust Factor and operating system.
To customize the remediation instructions, update the Remediation text, and then select Save.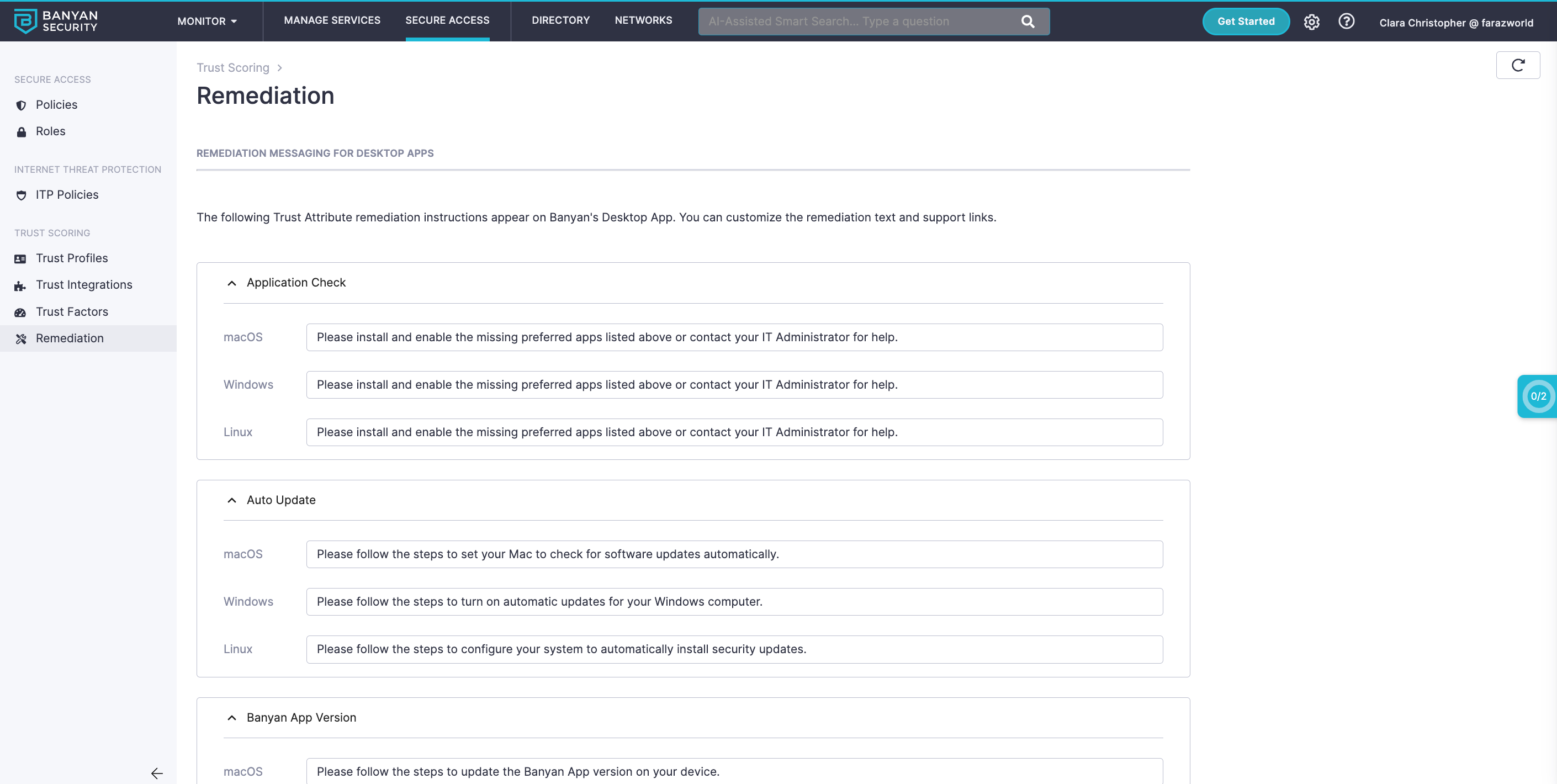 View remediation text in the desktop app
The Banyan desktop app displays each Trust Factor's current status (i.e., enabled, running, up-to-date). The example below shows a macOS device having a disabled Firewall, which is required to access secured services.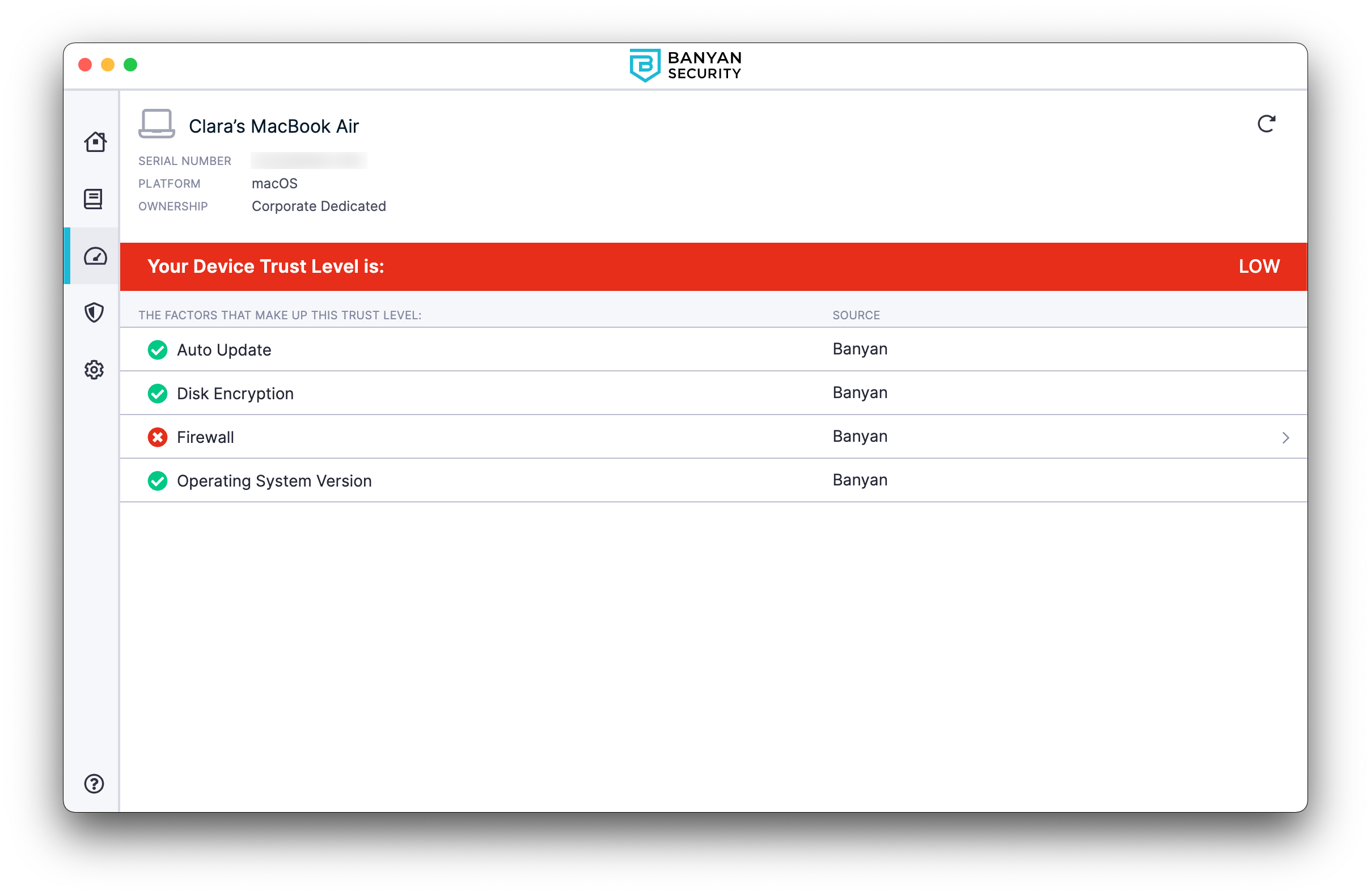 The end user can click into the Firewall Trust Factor, review the information, and access a link to an Apple support article explaining how to enable the firewall.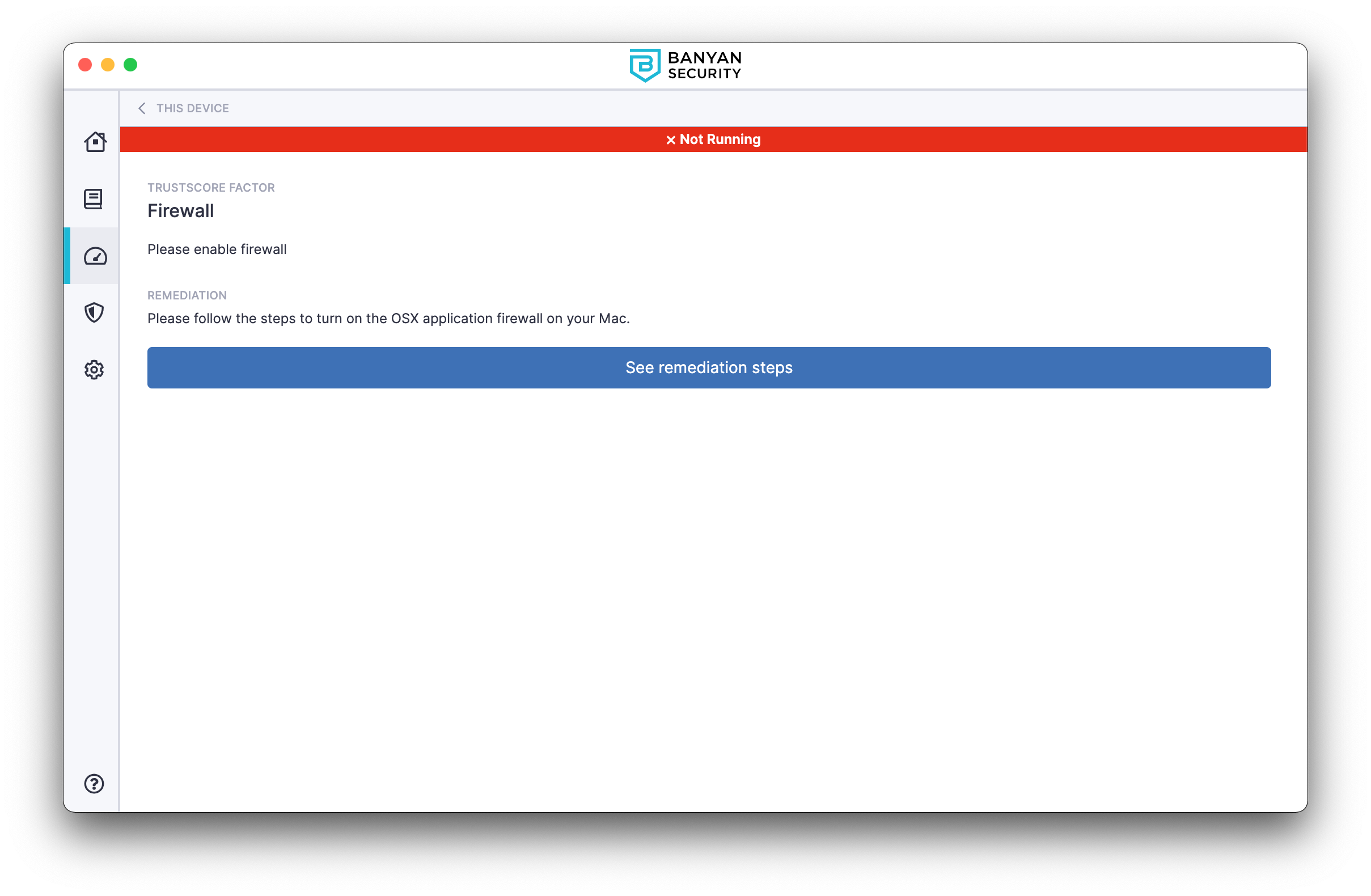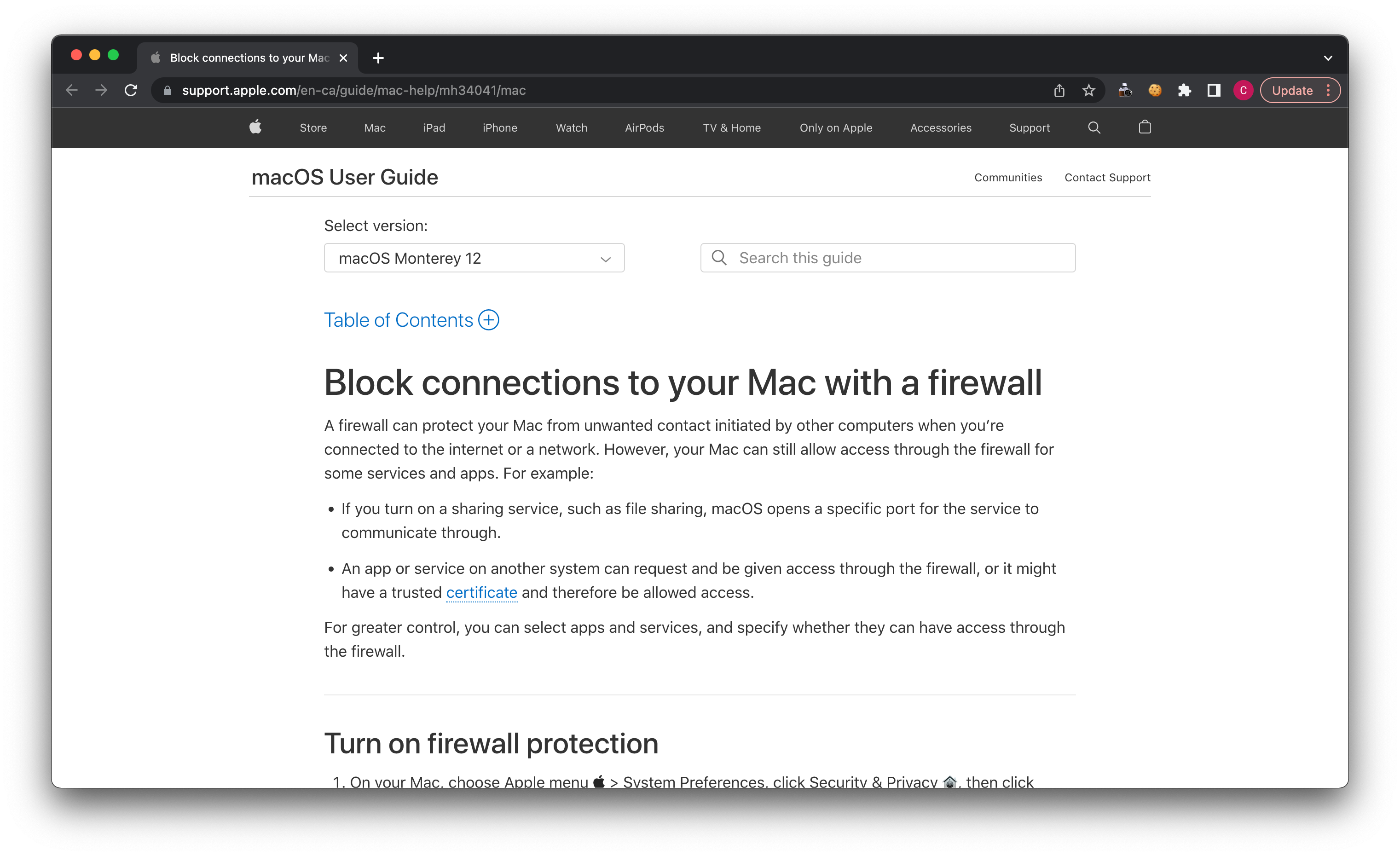 Once the Trust Factor is remediated (in this case, the Firewall), the end user can send their device features and have their device Trust Level recalculated to regain access.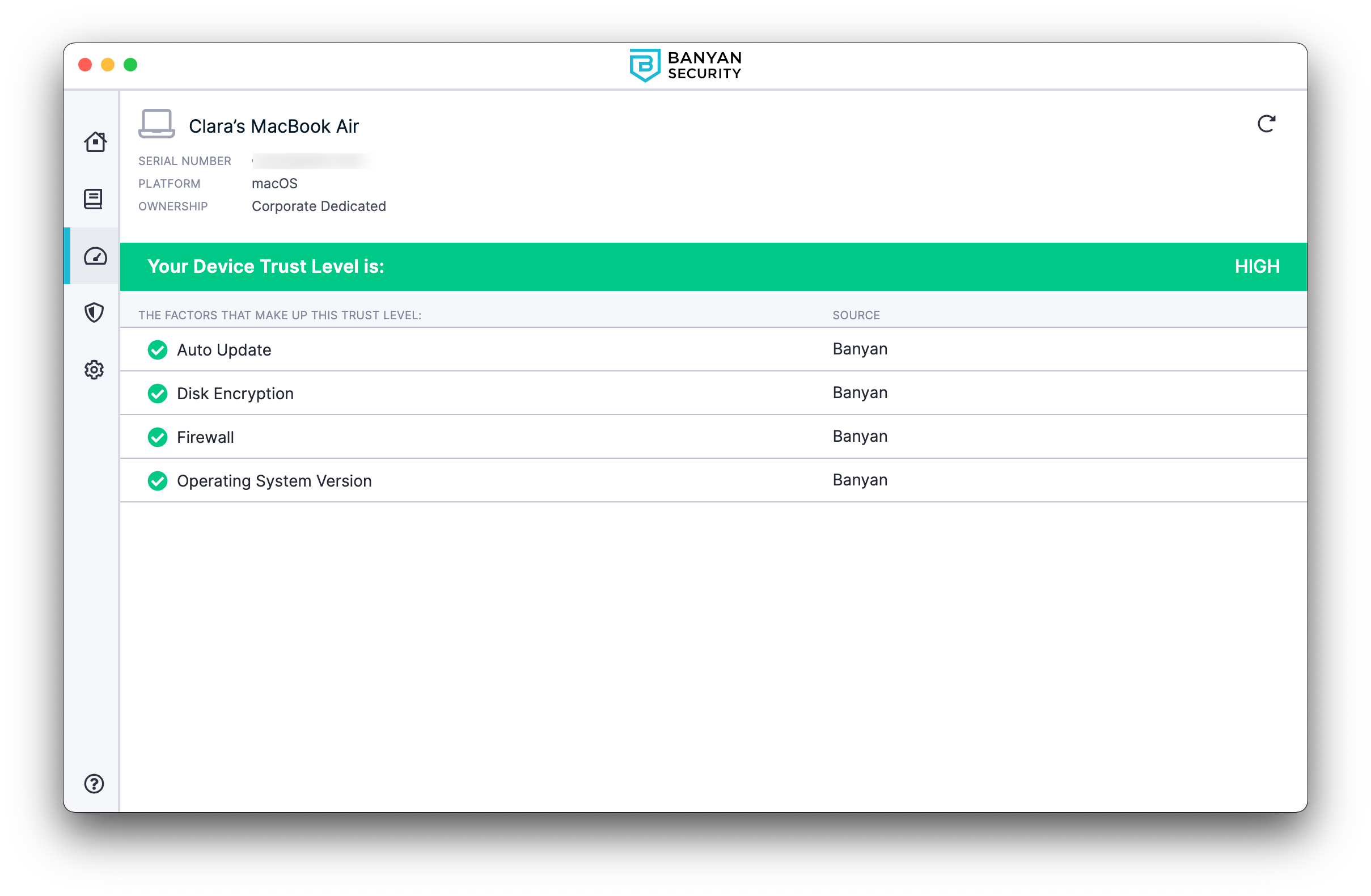 ---
Can't find what you're looking for?
We're happy to help. Contact our team.