System Log
Review detailed logs of administrator activity in your Banyan organization
---
Overview
The System Log provides a time-stamped log of administrators' actions performed via the Banyan API or web console, so that their previous actions can be reviewed and understood for auditing purposes. In the log, you can view:
Actions that were taken (e.g., [policies, users, refresh tokens, etc.] that were [updated, disabled, enabled, added, deleted, etc.])
the administrator who executed each action;
the time at which the action was completed;
in-depth details about the action; and
written notes about the action (providing context for it).
Note: ReadOnly Admins are not allowed to view System Logs because it contains details of all administrator actions performed.
Navigate the System Log
Using the date picker
The date picker allows you to select a specific time frame within which you can view logged actions, to help to narrow down your search.
If you select the date picker menu (in the upper right corner of the page, with the default set to Last Week), you can then choose a timeframe for viewing logged actions.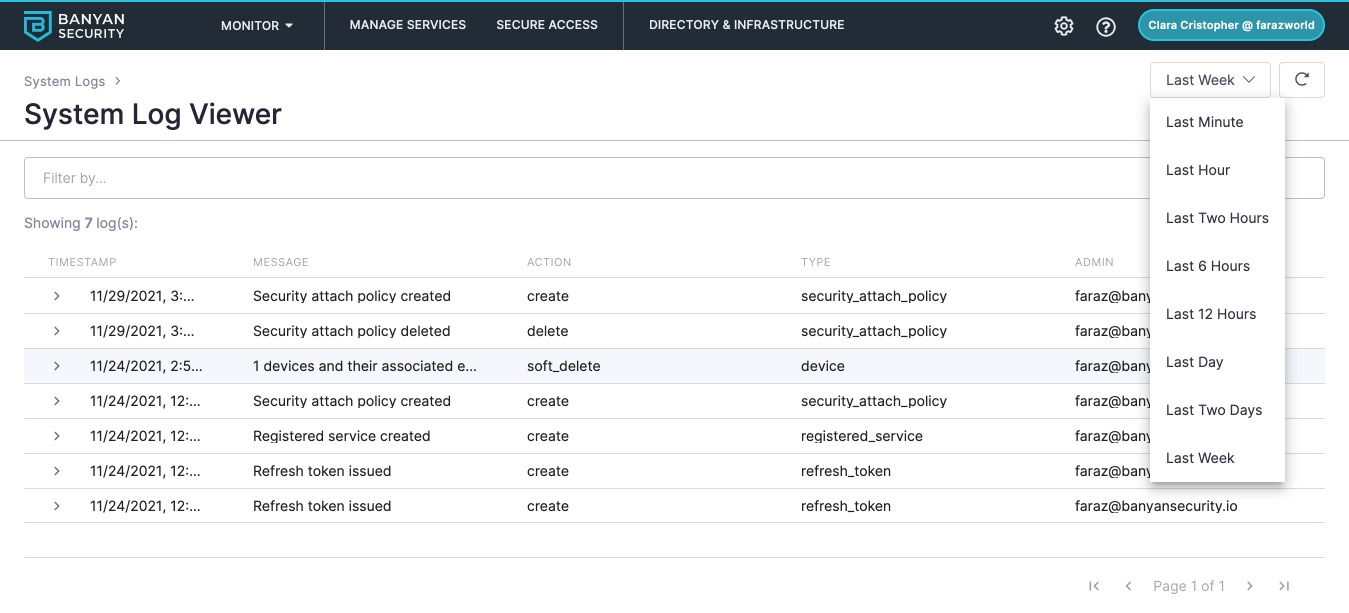 Filtering
The filter allows you to search for specific characteristics of a logged action to narrow down your search.
The filter search bar leads to a dropdown menu, filtering your search by either the Action, the Admin Email associated with the action, or the Type of action.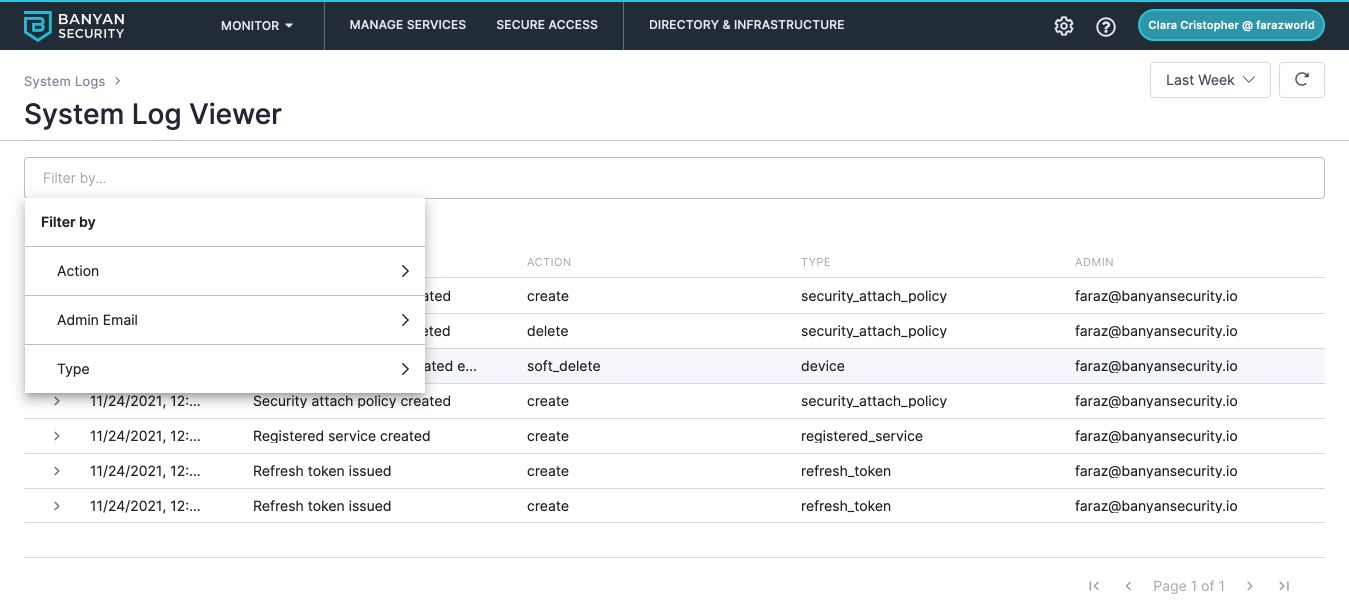 Selecting a log
Selecting a log from the System Log Viewer will show you more details related to the logged action as a data object (in the form of keys and variables). This way, you can view all in-depth details related to the action.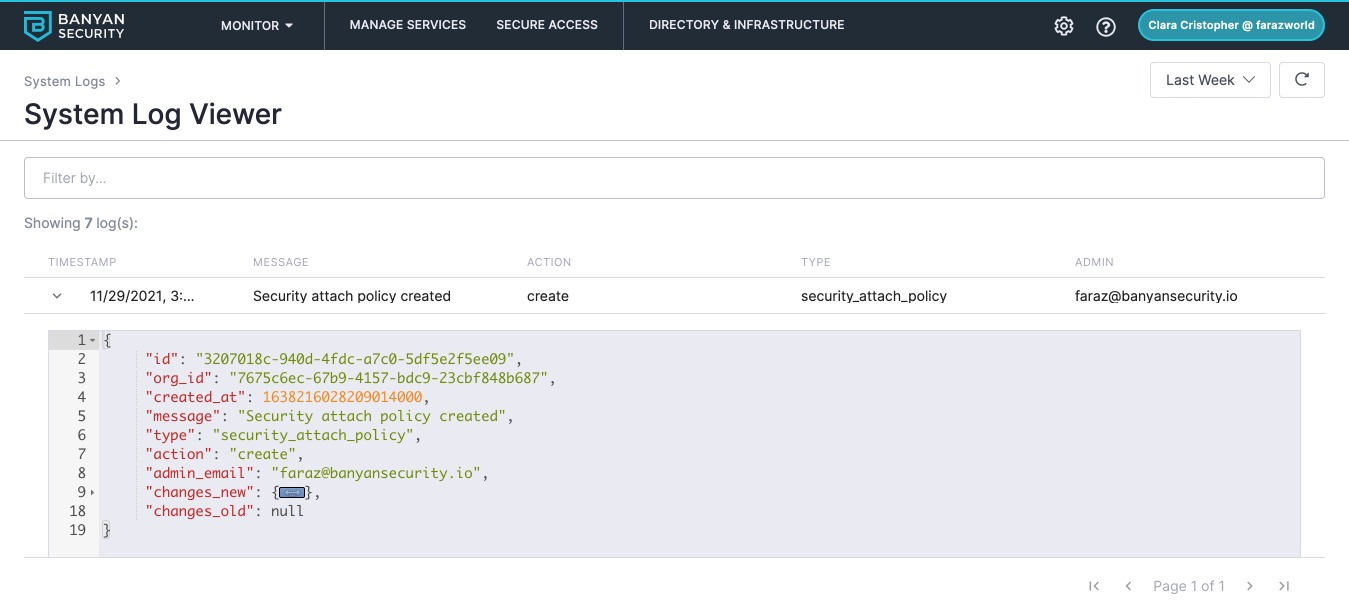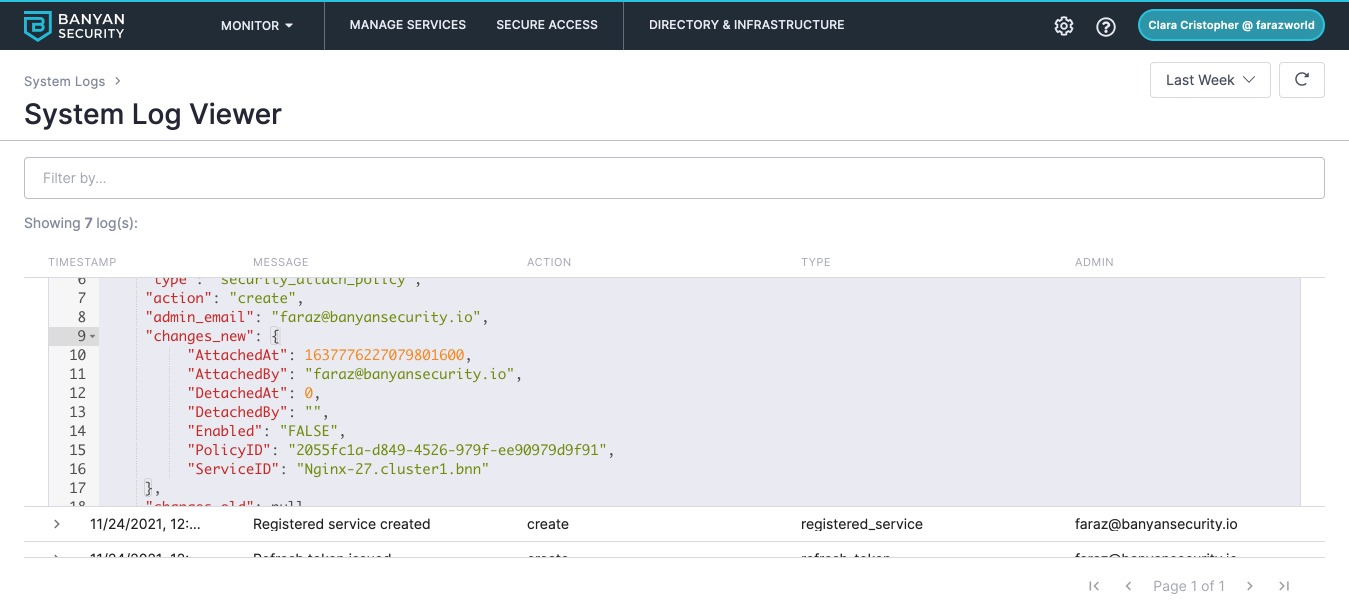 ---
Can't find what you're looking for?
We're happy to help. Contact our team.