Time-based One-Time Passcode for Admins
A setting to validate local admins in Banyan
---
Overview
Admin Sign-on Settings now includes a setting to enable a Time-based One-Time Passcode (TOTP) for local admins in Banyan. If enabled, all local admins logging into Banyan's Command Center will be required to set up and validate with a TOTP.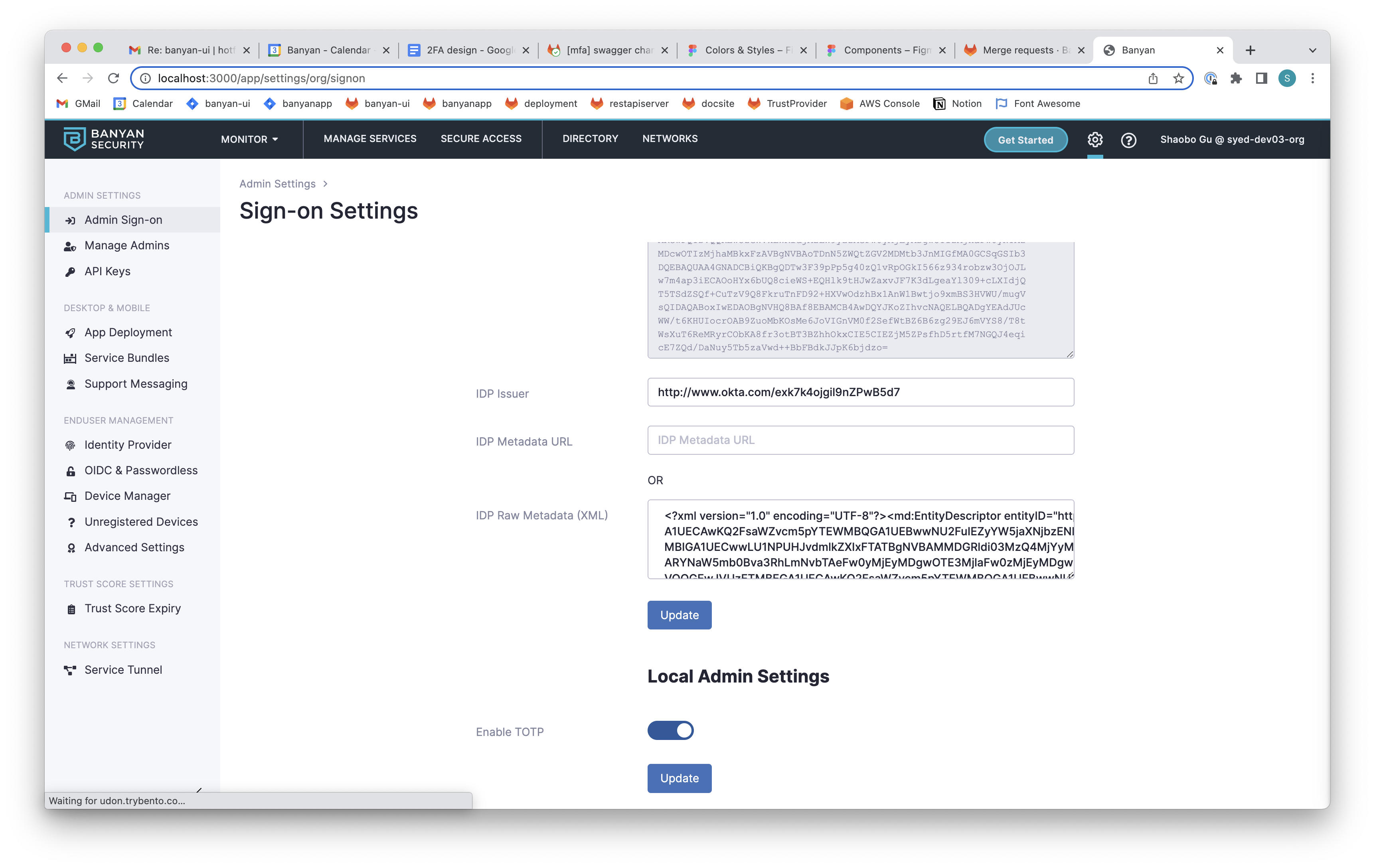 Steps to Configure TOTP (for local admins)
Step 1: Choose an authenticator app
On first login (after TOTP has been enabled), local admins will need to configure TOTP using an authenticator app (e.g., Google Authenticator or 1Password).
Step 2: Copy the code into the chosen authenticator app
Note: Local admins can use any authenticator app that supports the TOTP standard.
Local admins must take a picture of the QR code or copy the base32 code into their authenticator app. The app will generate a response code.
Step 3: Enter the one-time passcode
Enter the response code into the One-Time Passcode field, and then select Continue.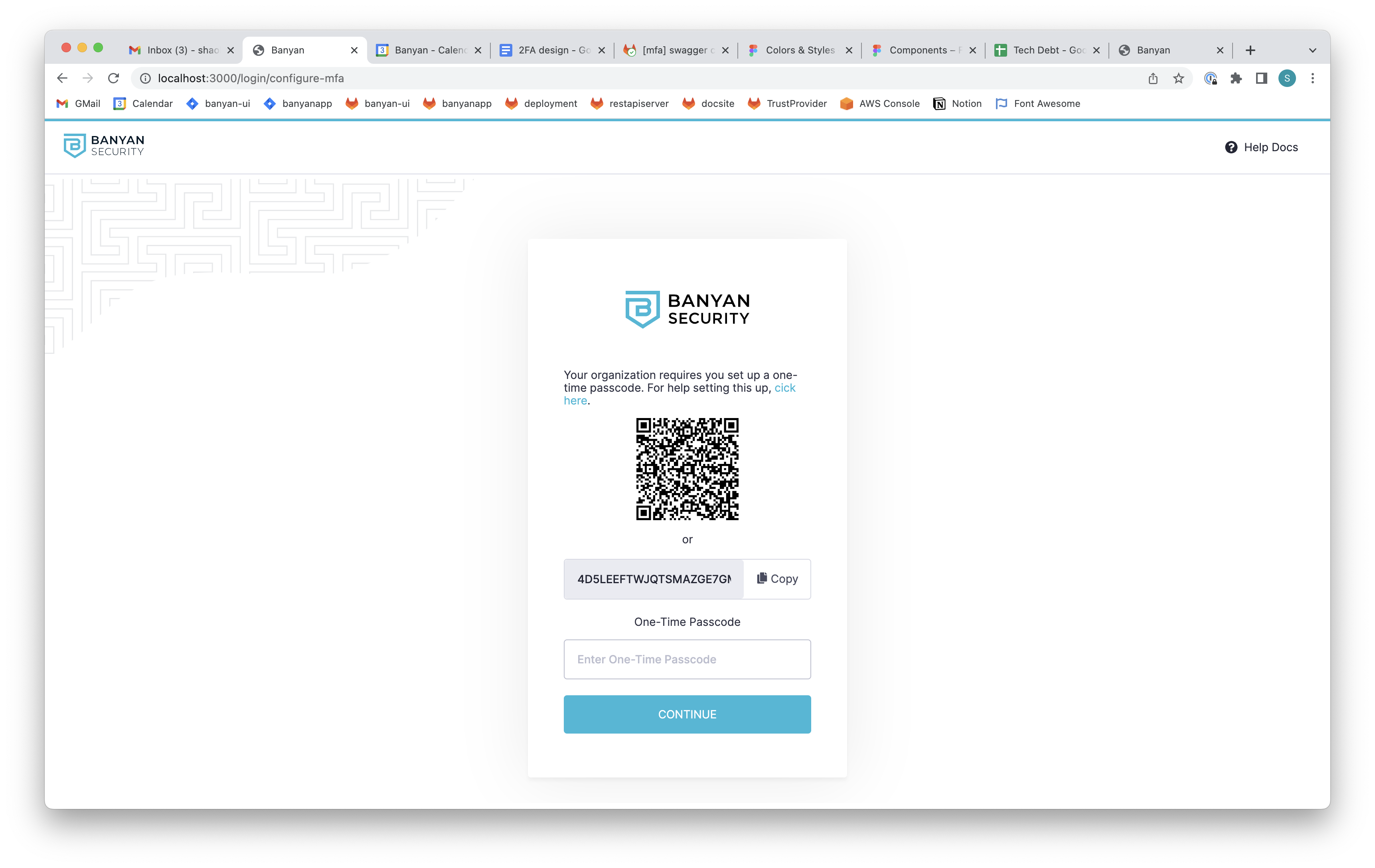 Step 4: Validate using one-time passcode for future logins
Once the TOTP is configured, local admins will be prompted for a one-time passcode on every login. Copy the response code from the authenticator app (chosen in Step 1), and enter it into the One-Time Passcode field in Banyan.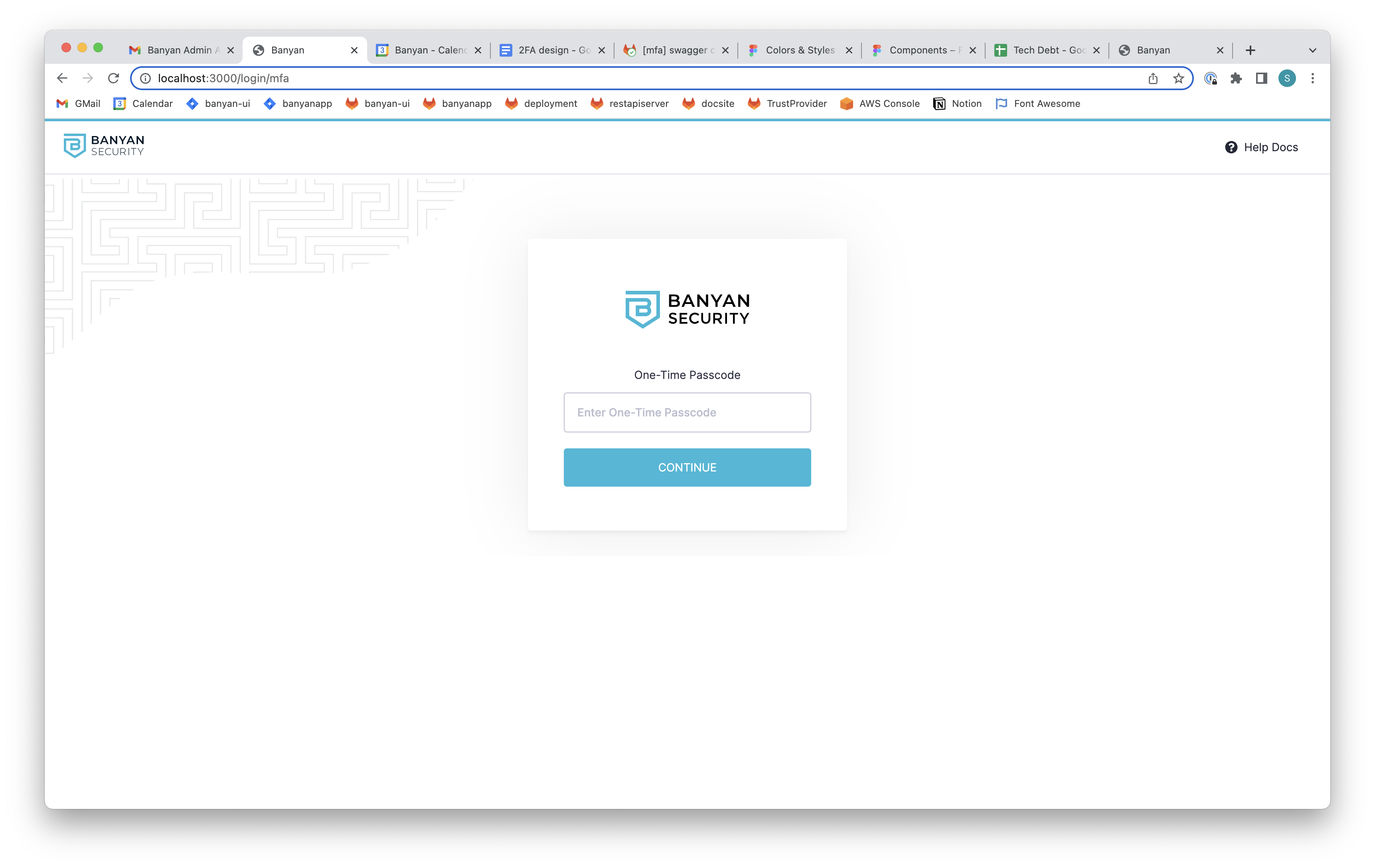 Additional Support
Refer to these support docs:
---
Can't find what you're looking for?
We're happy to help. Contact our team.