Service Bundles
Deploying pre-configured sets of services to your end users
---
Overview
Banyan's Desktop App displays Service Bundles to end users as a group of services that belong to the same project or category. For example, an end user can view a bundle of Infrastructure Services used by their Engineering team. Service Bundles organize services for easy browsing and for connecting to multiple services simultaneously.
Manage Service Bundles
You can also manage service bundles via the service bundle APIs.
To create a Service Bundle:
1. In the Banyan Command Center, navigate from Settings > Desktop & Mobile > Service Bundles.
2. Select + Add Bundle.
3. Enter the Service Bundle Name and Description. Then, select the services to be included within the bundle and either enable or disable the end user's ability to connect to all services with a single click in the Desktop App.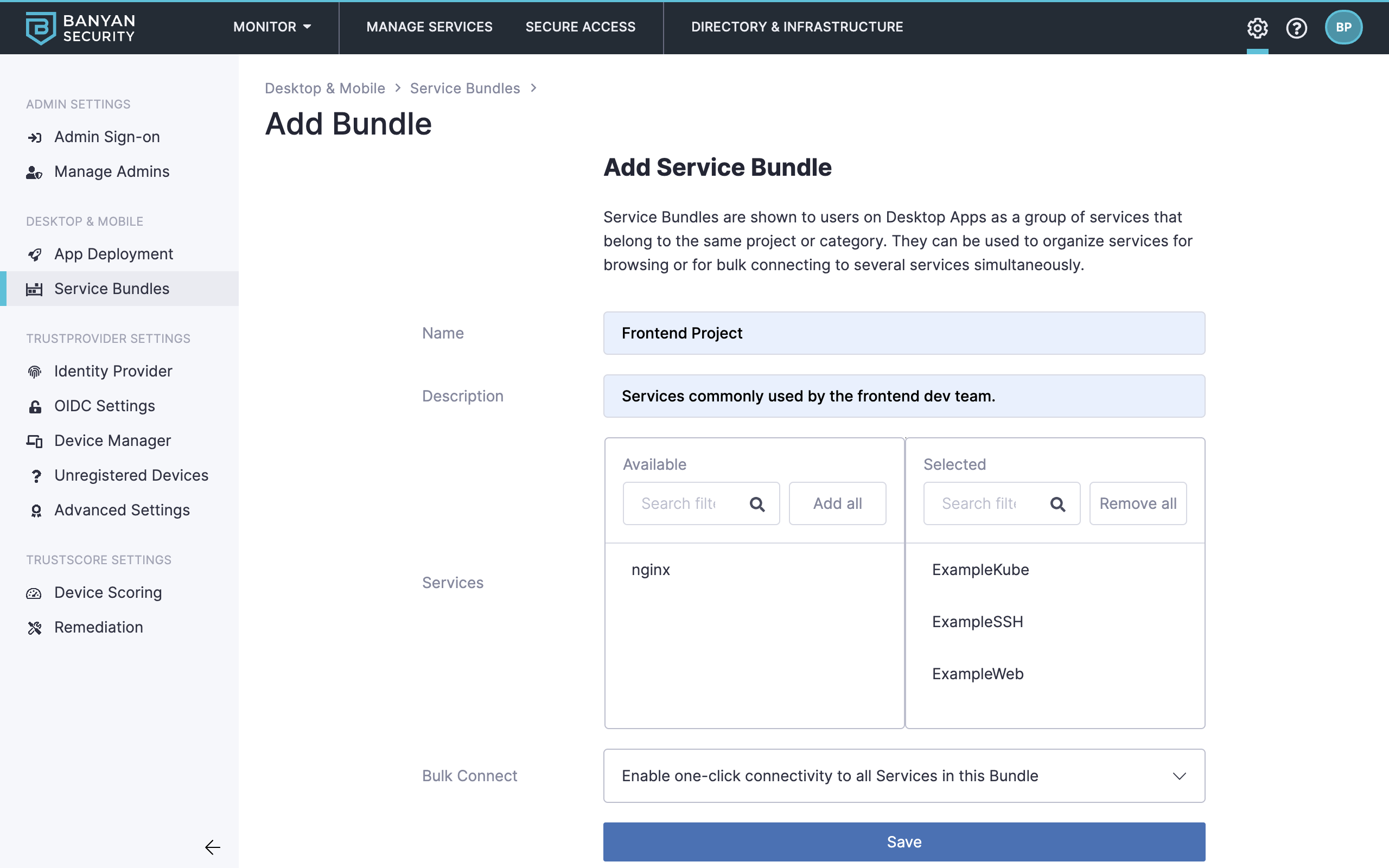 4. Select Save.
You can return to Settings > Desktop & Mobile > Service Bundles at any time to edit (for example, add/remove services, enable/disable one-click connect of all services in the bundle, etc.) or delete a Service Bundle.
Access Service Bundles in the Desktop App
After you have configured a Service Bundle, it will appear in the Service Bundles tab of the Desktop App for applicable end users, according to each service's configured policy.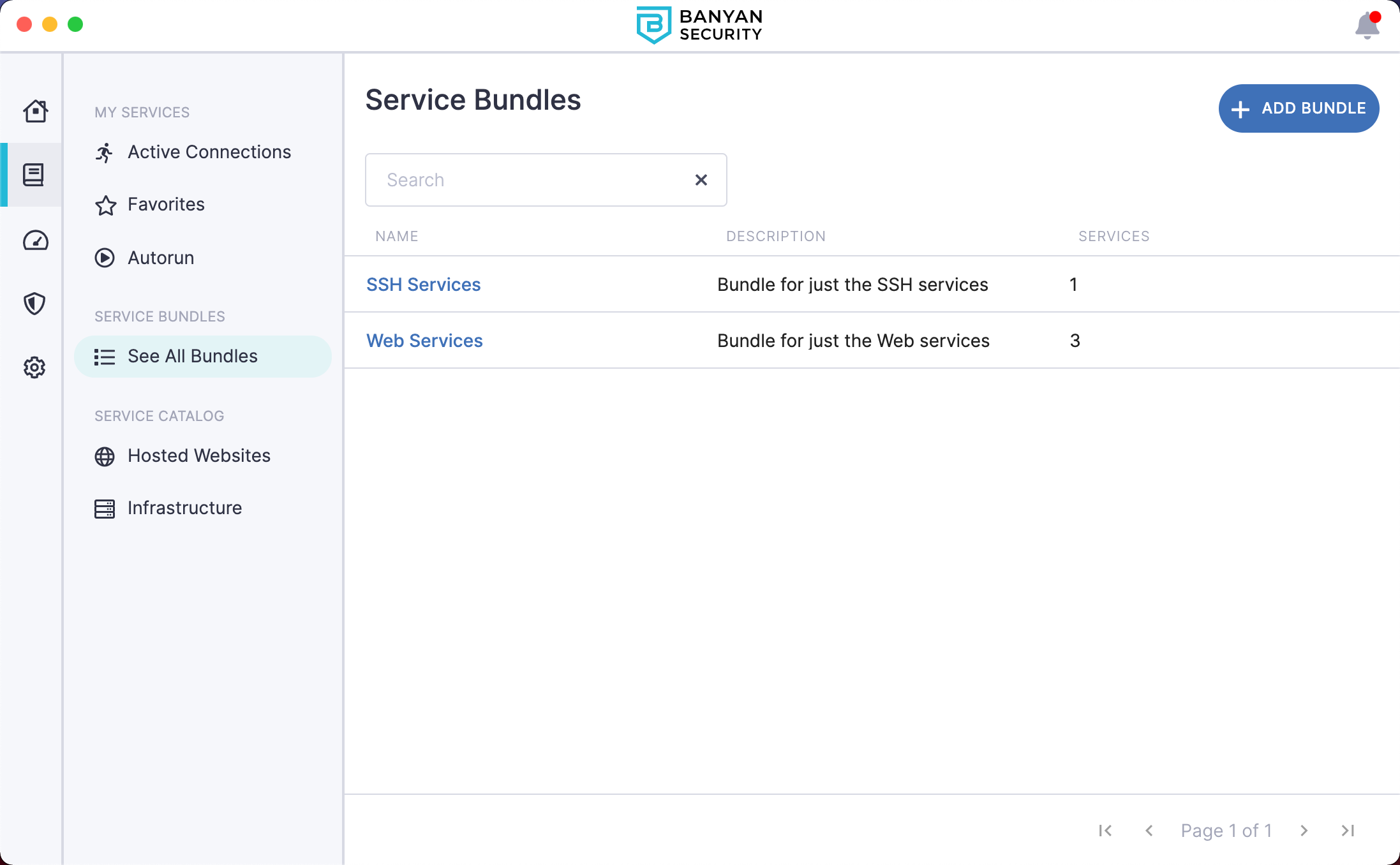 User-defined Service Bundles
In versions 2.3+ of Banyan's Desktop App, end users can create their own service bundles to group services for easy access. User-defined service bundles persist across all of the user's registered devices.
Need further assistance?
We're happy to help. Contact our team.
---
Can't find what you're looking for?
We're happy to help. Contact our team.