Release Notes (2022-11-09)
This section lists the new features, enhancements, bug fixes, and components available in the latest version of the Banyan Platform
---
To stay informed about important updates to our product, subscribe to our monthly Release Notes. You may also review past release notes here and current limitations (and workarounds) of the Banyan Platform here.
---
2022-11-09 Release Highlights
Important Notice: Banyan is releasing Access Tier v2, which features a guided installation flow and architectural updates. See Important Notices to learn more about the upgrade path from v1 to v2.
Generally Available Features
Trust Profiles:

Banyan is introducing Trust Profiles, which apply admin-defined Trust Factors to a specific subset of devices in an org.
Trust Factors can be applied to specific groups of devices (based on device serial number, OS, device ownership type, and user group), offering admins granular control over devices' security posture.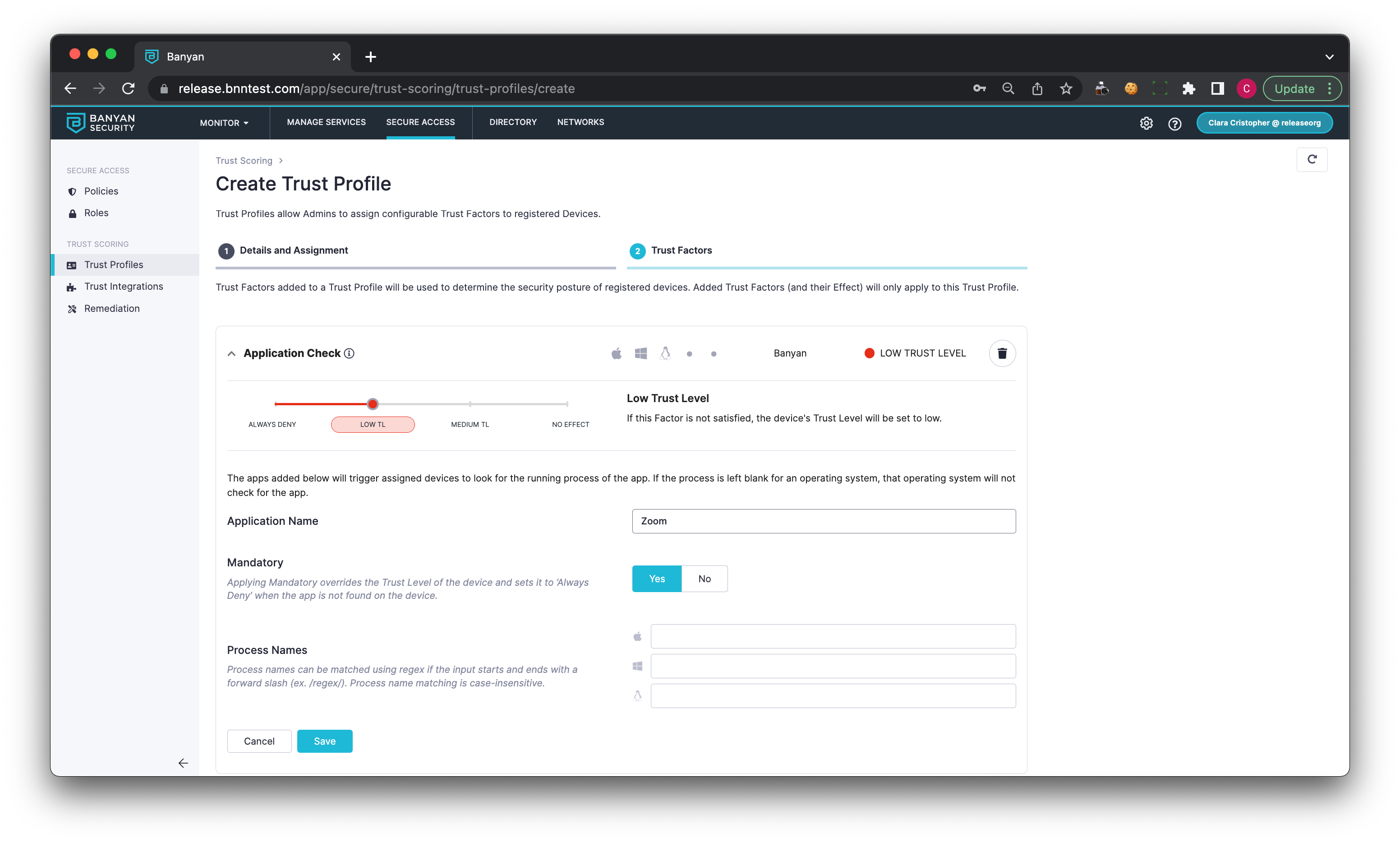 Access Tier Version 2 - Simplified Installation and Management:

Banyan is introducing a new guided Access Tier installation flow in the Cloud Command Center.
Most of the installation process can now be completed directly through the Command Center's UI.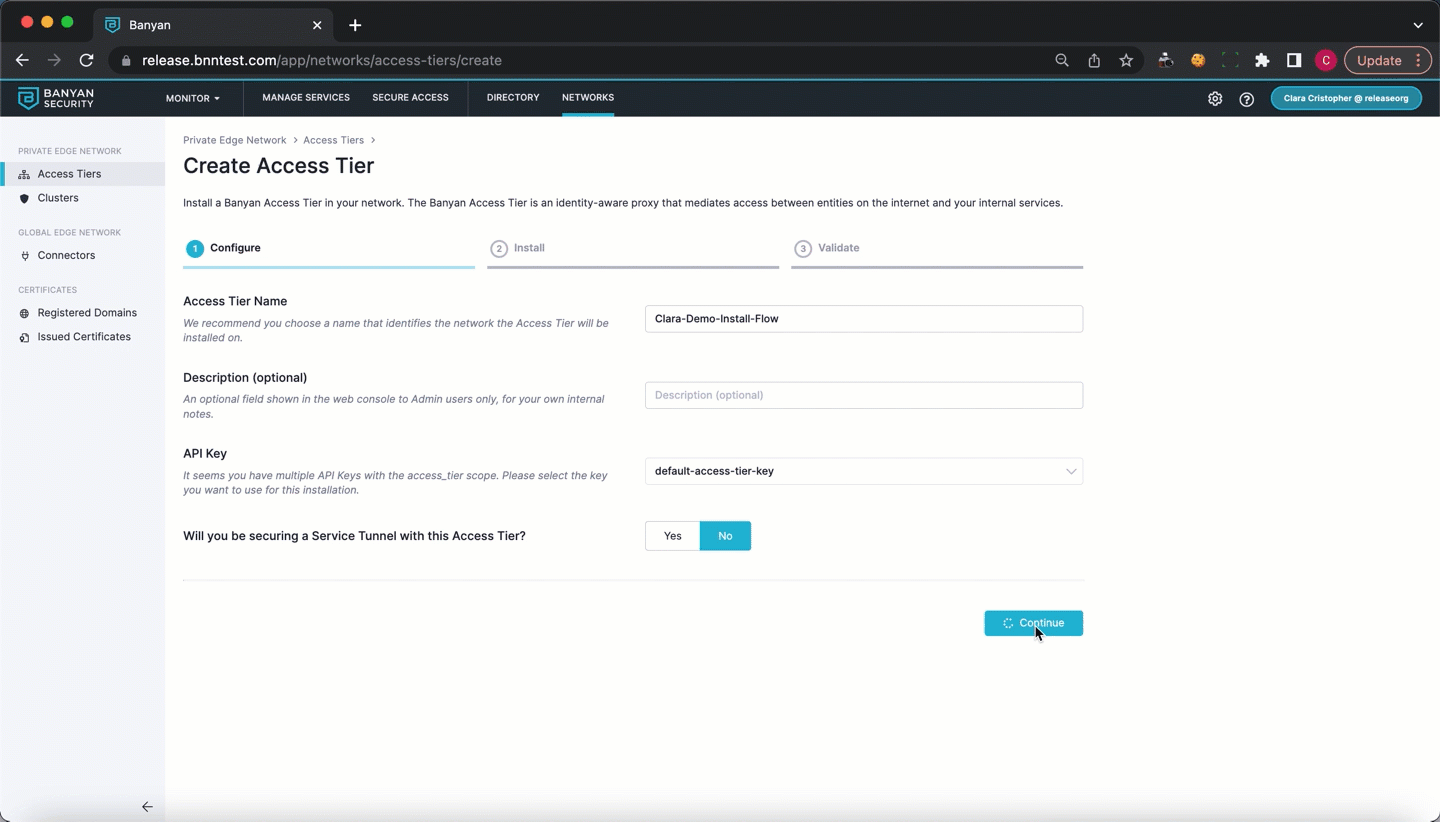 Custom Help Messaging for End Users:

Admins can now create custom support messaging for end users from the Command Center, helping guide end users through authentication and authorization errors.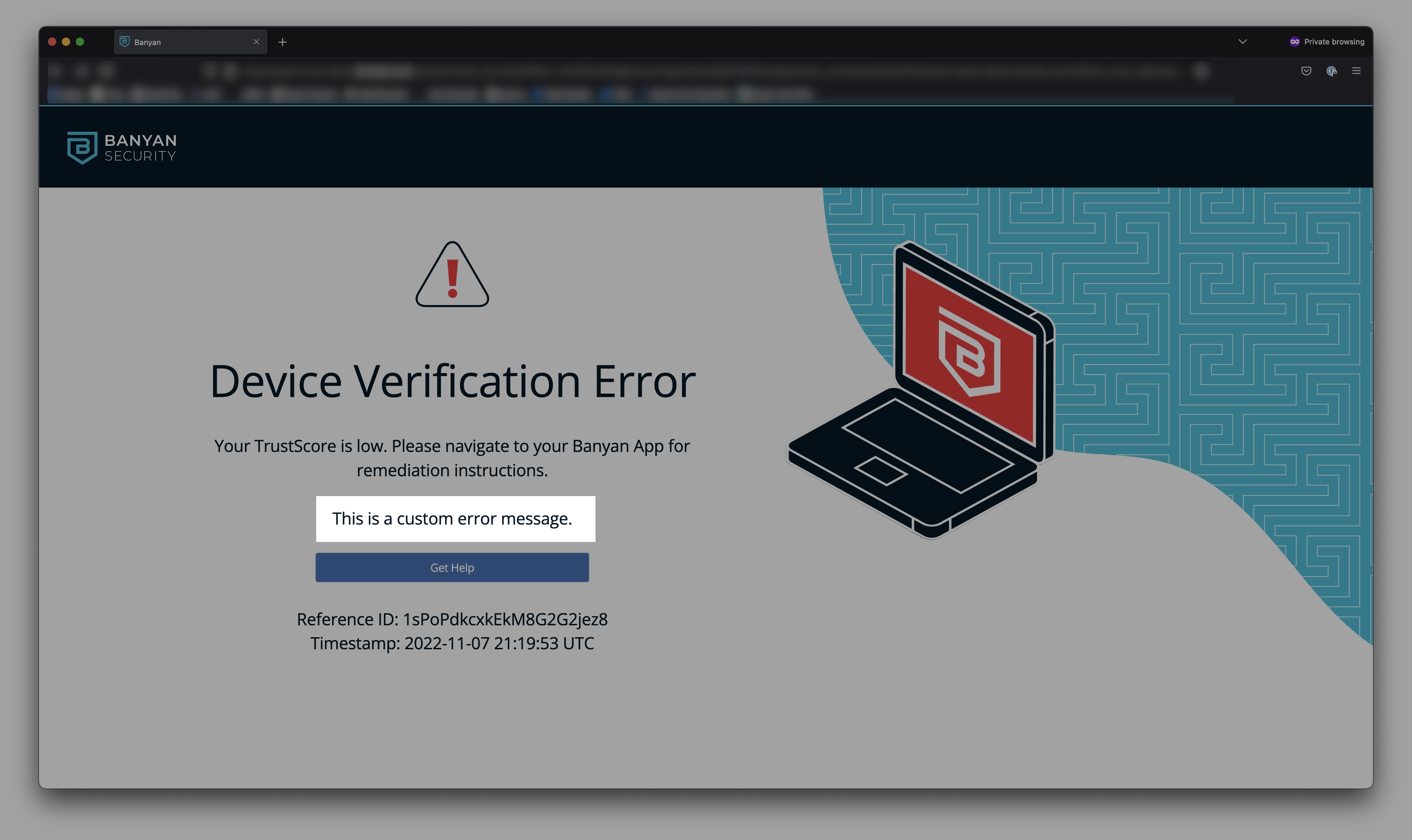 Enhancements and Updates
Enhanced WireGuard performance (bandwidth and speed) for Windows devices.

The desktop app registration process is now language-agnostic (we now support registration for non-English devices).
Bug Fixes
The Firewall Trust Factor now supports group policy firewall settings for Windows devices on the desktop app.
Component Versions
* Updated in the latest release