Release Notes (2023-05-25)
This section lists the new features, enhancements, bug fixes, and components available in the latest version of the Banyan Platform
---
To stay informed about important updates to our product, subscribe to our monthly Release Notes. You may also review past release notes here and current limitations (and workarounds) of the Banyan Platform here.
---
2023-05-25 Release Highlights
Generally Available Features
Mobile Tunnel:

Enhanced Roles UI: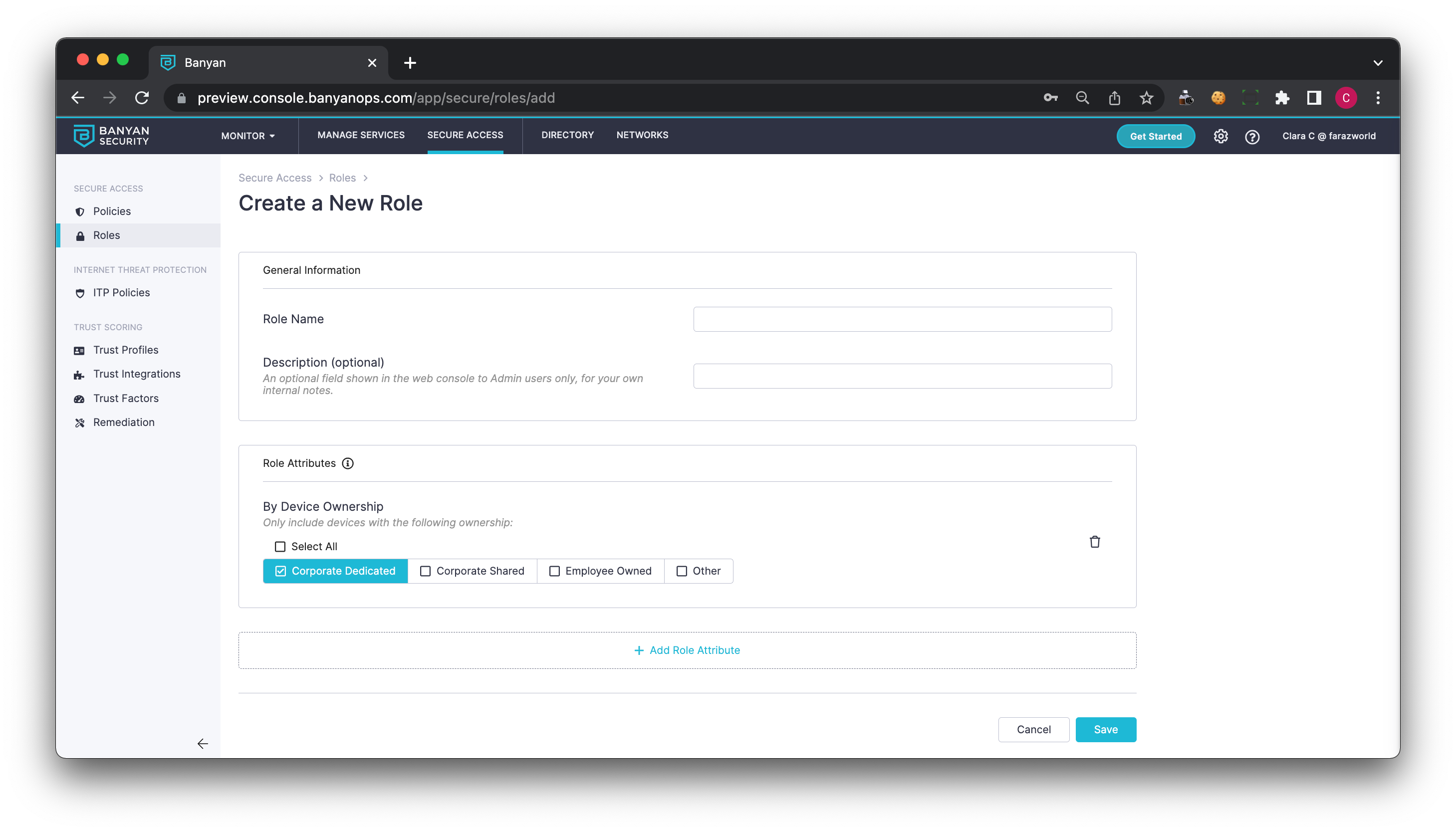 Enhancements and Updates
Internet Threat Protection – Policy Sync Status:

Banyan's sync status indicates whether the ITP policies page in the Command Center is up-to-date or syncing is in progress.
If a sync is in progress, then an ETA will also be available, so that admins can expect when ITP policy updates will be reflected in the console.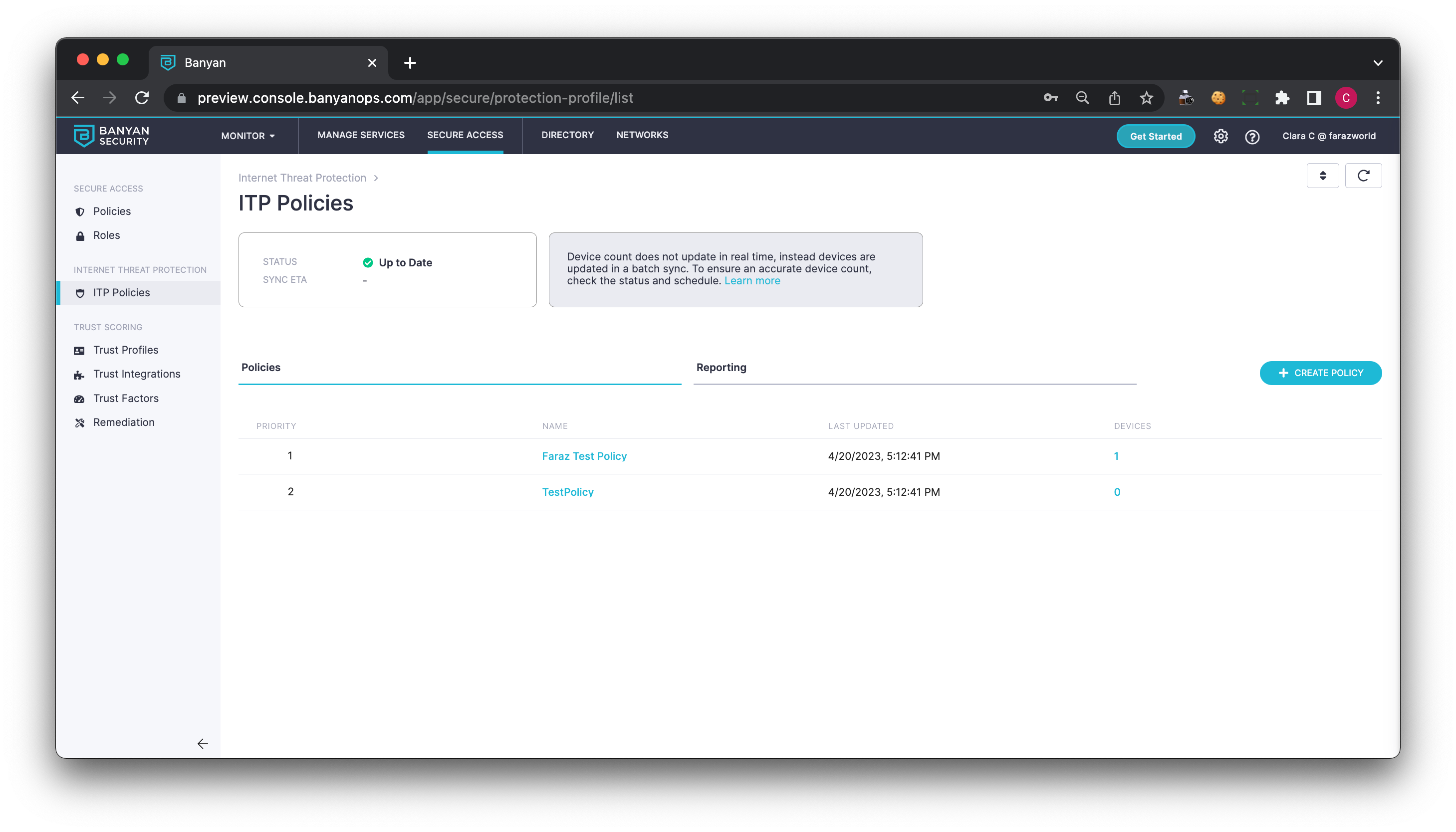 Bug Fixes
[Resolved] Launching the desktop app (from the Windows start menu) when the app was already running was causing the tunnel to disconnect.
Component Versions
* Updated in the latest release
---
Can't find what you're looking for?
We're happy to help. Contact our team .