Securing Hosted Websites with Banyan
Protect your hosted websites and enable access without a VPN
---
This article describes features that are only available in the Banyan Enterprise edition and Banyan Unlimited edition.
Overview
Banyan uses OpenID Connect (OIDC) authentication flows to provide your end users secure Zero Trust access to websites via web browsers. Banyan's security mechanism is designed to be completely transparent to both the user and the service it is securing.
The flow diagrams below describes how Banyan's Zero Trust access control security mechanism works for Hosted Websites. Review the Publish a Website to Users guide to see how to create a Zero Trust policy for a website and conveniently access it from a web browser.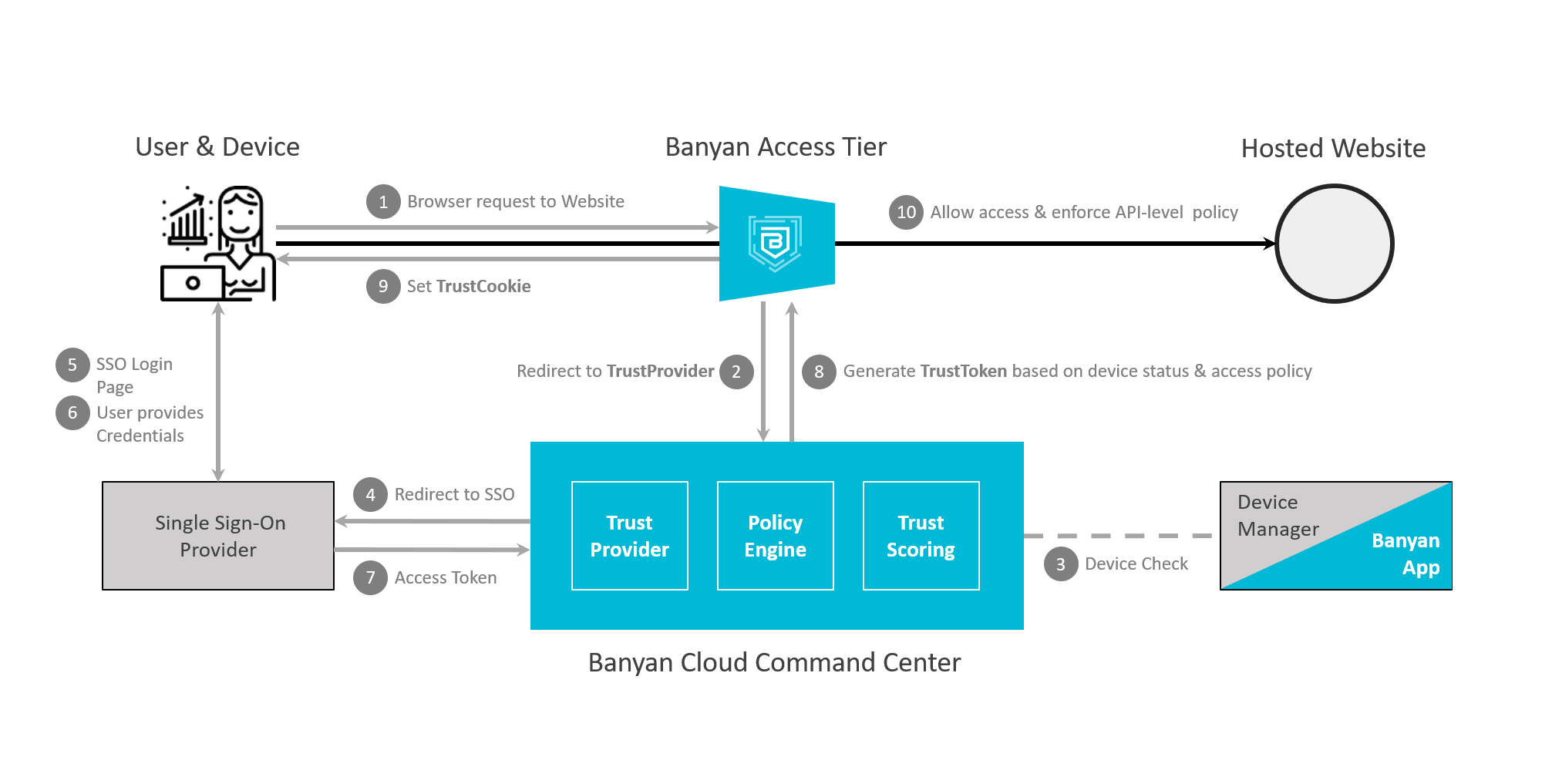 Access to Hosted Websites
Sections
---
Can't find what you're looking for?
We're happy to help. Contact our team.