This article describes features that are only available in the Banyan Enterprise edition.
Motivation
Netagent is designed to be deployed and run completely inside your environments. Therefore, Banyan does not and cannot have direct access to your deployed Netagent(s). However, when troubleshooting Netagents and services in your organization, you may need the Banyan Support Team to review logs and diagnose issues. Since manually obtaining all Access Tier and Host Agent logs can be time consuming, Banyan provides a simple way to generate and send all applicable logs to Banyan with a one-click support bundle.
How It Works
You can navigate to the Access Tier or Host Agent from which you wish to capture logs. Then, click the Send logs to Banyan support icon to capture logs, which sends a signal to the applicable Netagent (Access Tier or Host Agent). The Netagent then bundles its log folder (typically located at /var/log/banyan) into a tarball and sends the .tar file, via Shield, to the Banyan Command Center. Now, you can contact your Banyan Support representative to securely download and review the support bundle.
If you generate a support bundle for a single Host Agent, then only logs for that specific Host Agent are captured. Since Access Tier may include multiple instances, then logs for all associated instances are captured.
Support bundles are regularly purged by Banyan and are not used to any other purpose. You can also contact Banyan to immediately delete support bundle logs at any time.
Support Bundle Contents
When you generate a Netagent support bundle, the following items are included:
All available Netagent logs
All available Netagent config files
Certain commands support staff frequently uses to better understand the Netagent environment (such as ifconfig, lsmod, and iptables).
Generate Netagent Support Bundle
This feature requires Netagent v1.23.0 or higher.
To generate the Netagent support bundle:
1. Navigate to Directory & Infrastructure > Infrastructure and then select either Access Tiers or Host Agents, depending on the Netagent you are troubleshooting.
2. Select the applicable Netagent (Access Tier or Host Agent). Please note, you cannot generate a support bundle for Terminated Netagents. When sending a support bundle for a Terminated Netagent, only associated Shield logs are sent.
3. On the Netagent details page, click the Send logs to Banyan support icon.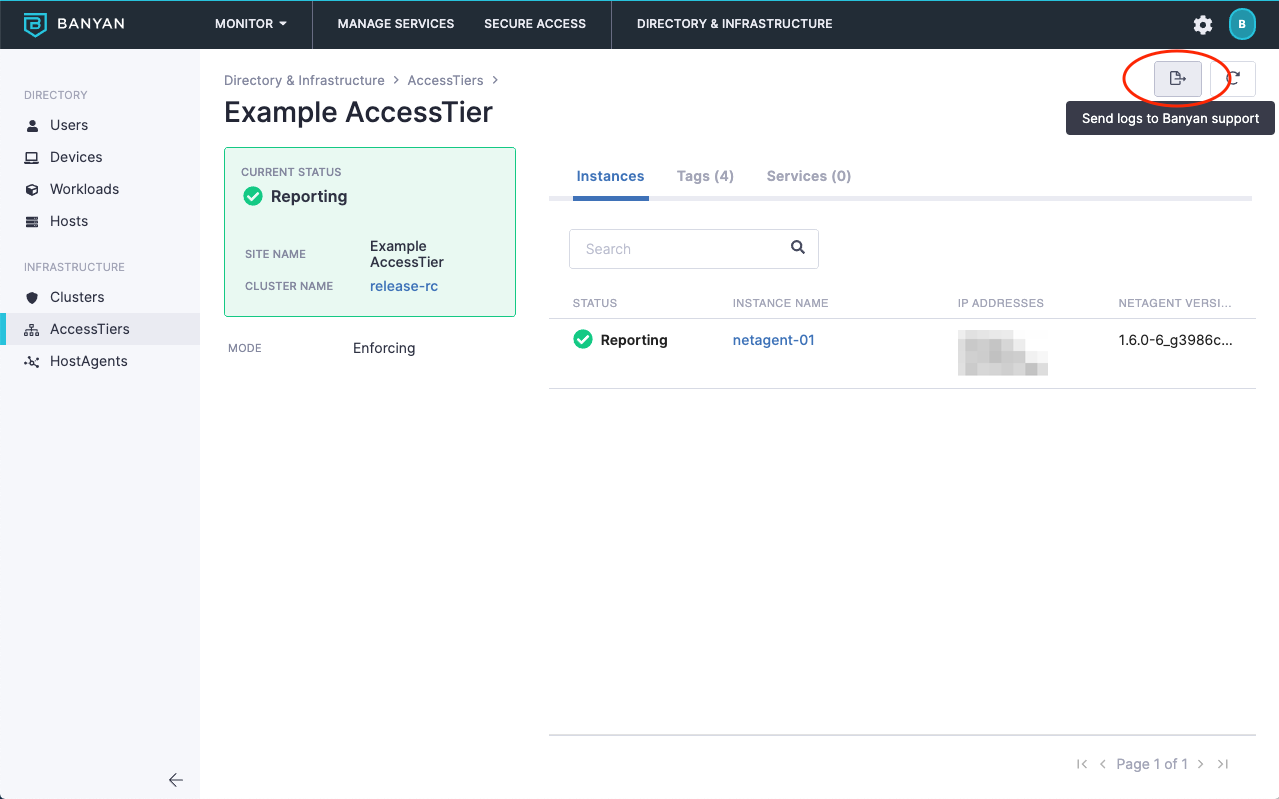 4. When prompted, check the confirmation boxes and then click Send to Banyan.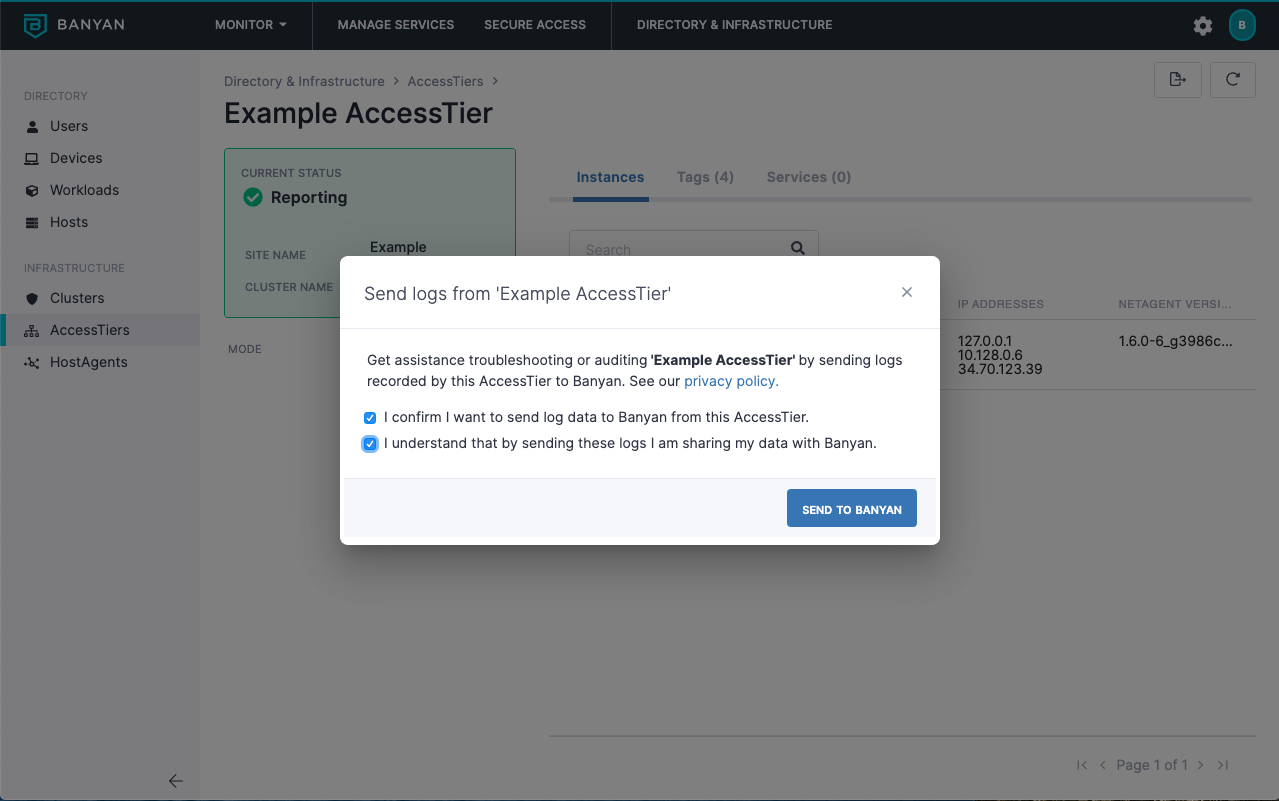 Your Netagent support bundle has now been sent to the Banyan Command Center for review by the Banyan Support team.