Register the Mobile App & Supported OSs
---
The Banyan mobile app allow your end users to register their device with Banyan and access Banyan-secured Services.
Supported OSs
Detailed installation instructions for your users to install the Banyan apps can be found in the Support Portal.
The Banyan mobile app can be installed on the following platforms:
| Platform | Operating System Versions |
| --- | --- |
| iOS | iOS 15+ |
| Android | Android 12+ |
Installation
The Banyan mobile app can be downloaded from the Apple App Store or the Google Play Store.
Registration
The Banyan app securely registers an end user's device, allowing organizations to roll out a zero-trust security model whereby corporate applications are only accessed by registered devices. By default, Banyan's device registration flow is designed for a zero-trust security model and requires end users to complete the following steps:
Provide the Invite Code needed to register a device to an organization;
Authenticate with the organization's Identity Provider;
Set device ownership type; and
Install certificates.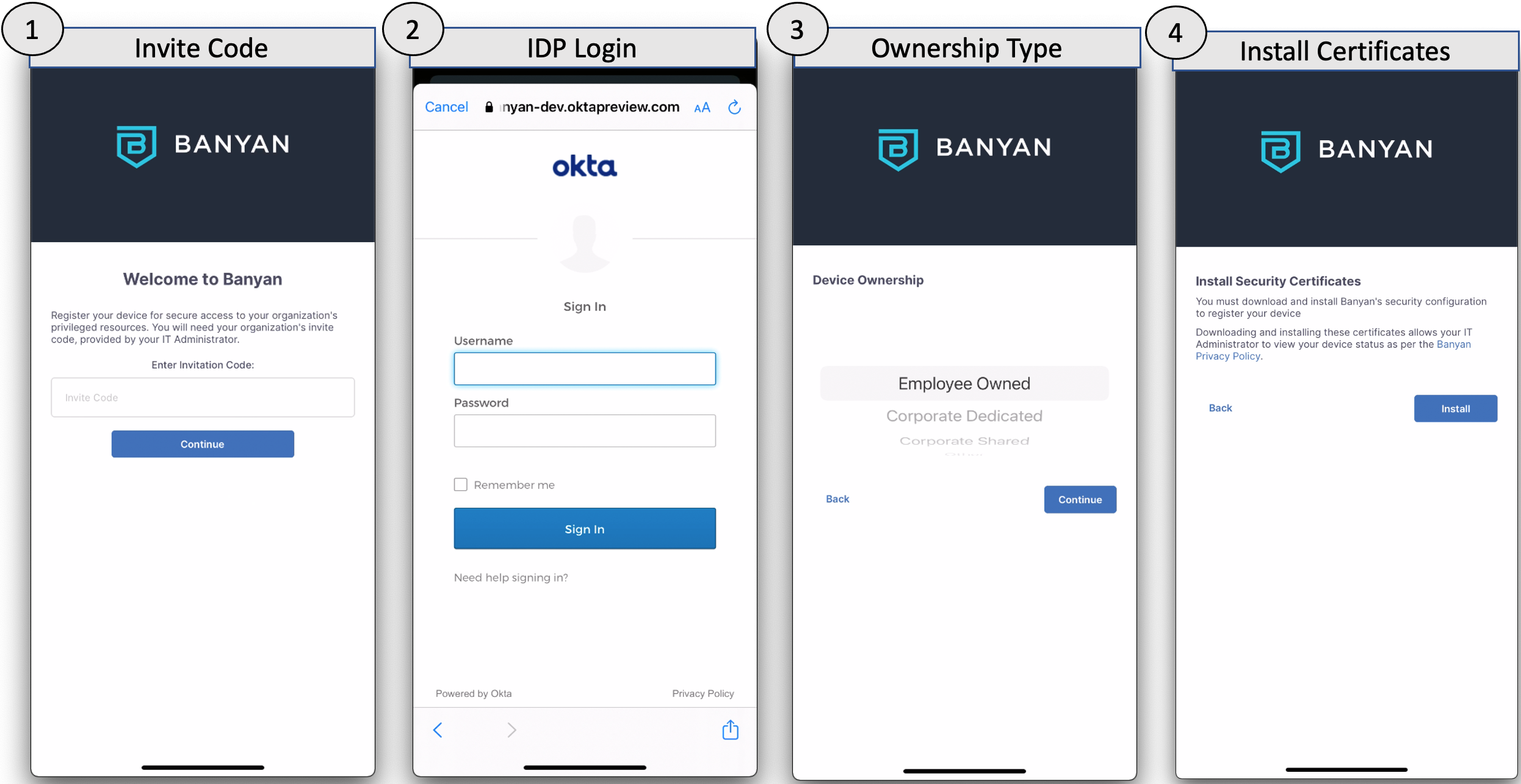 Once the end user has completed these steps, a Trusted Device Certificate will be issued for the device and placed in the application keychain.
---
Can't find what you're looking for?
We're happy to help. Contact our team.