The Banyan Connector is a dial-out connector that establishes a secure tunnel with the Banyan Global Edge Network. The Connector can be deployed in any location that has connectivity to your internal services. Each Banyan Connector only connects outbound and does not need any inbound open ports to operate correctly. Note that when a Banyan Connector is utilized, traffic flows from entities on the internet to the Banyan Access Tier, and then through the Banyan Connector to the internal service.
Connector Install Walk-through
Connector installation features a self-service design: admins can configure, install, and deploy Connectors – in various environments, using various deployment methods – directly from the Command Center UI. This can be completed in two steps:
Configure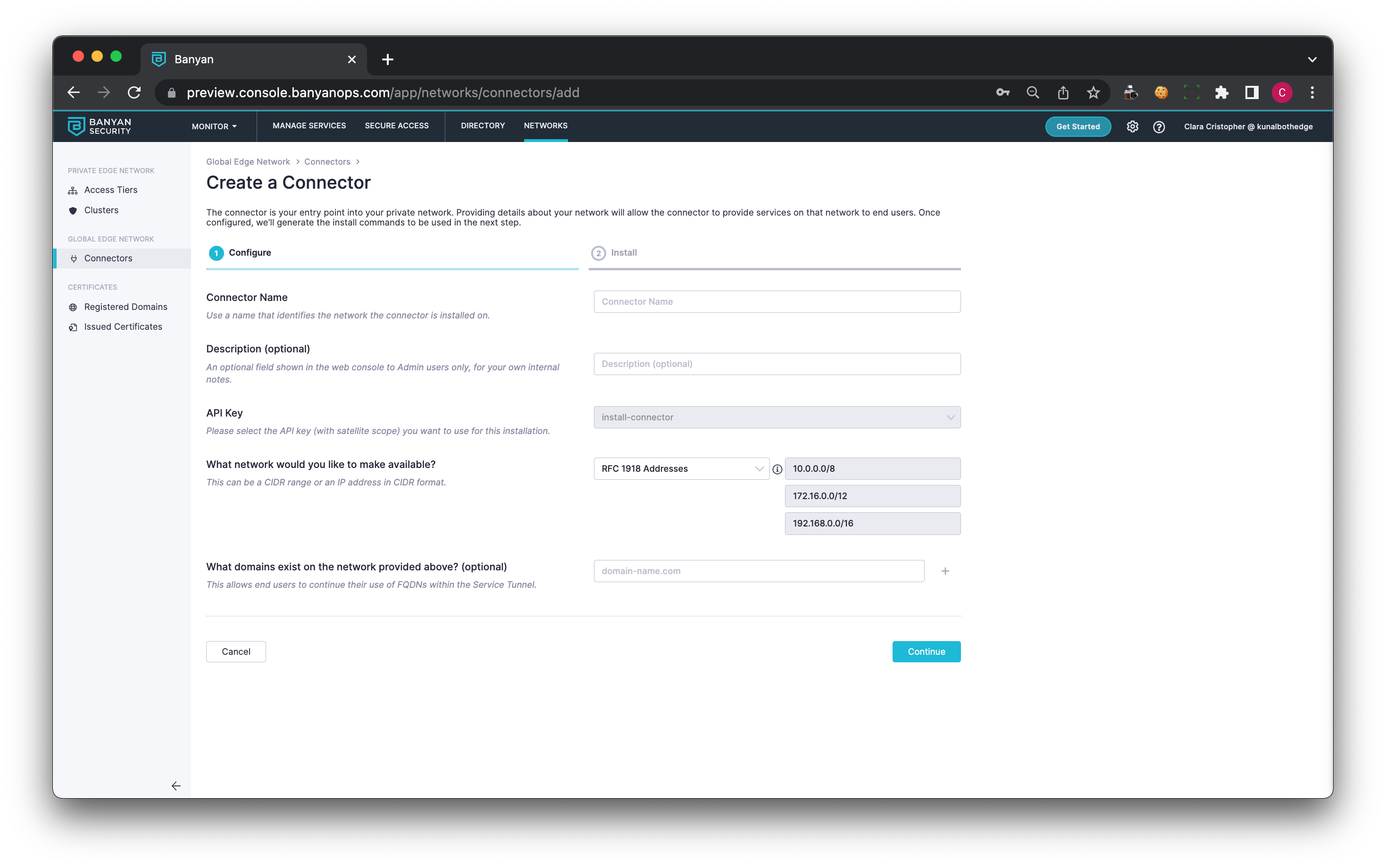 Install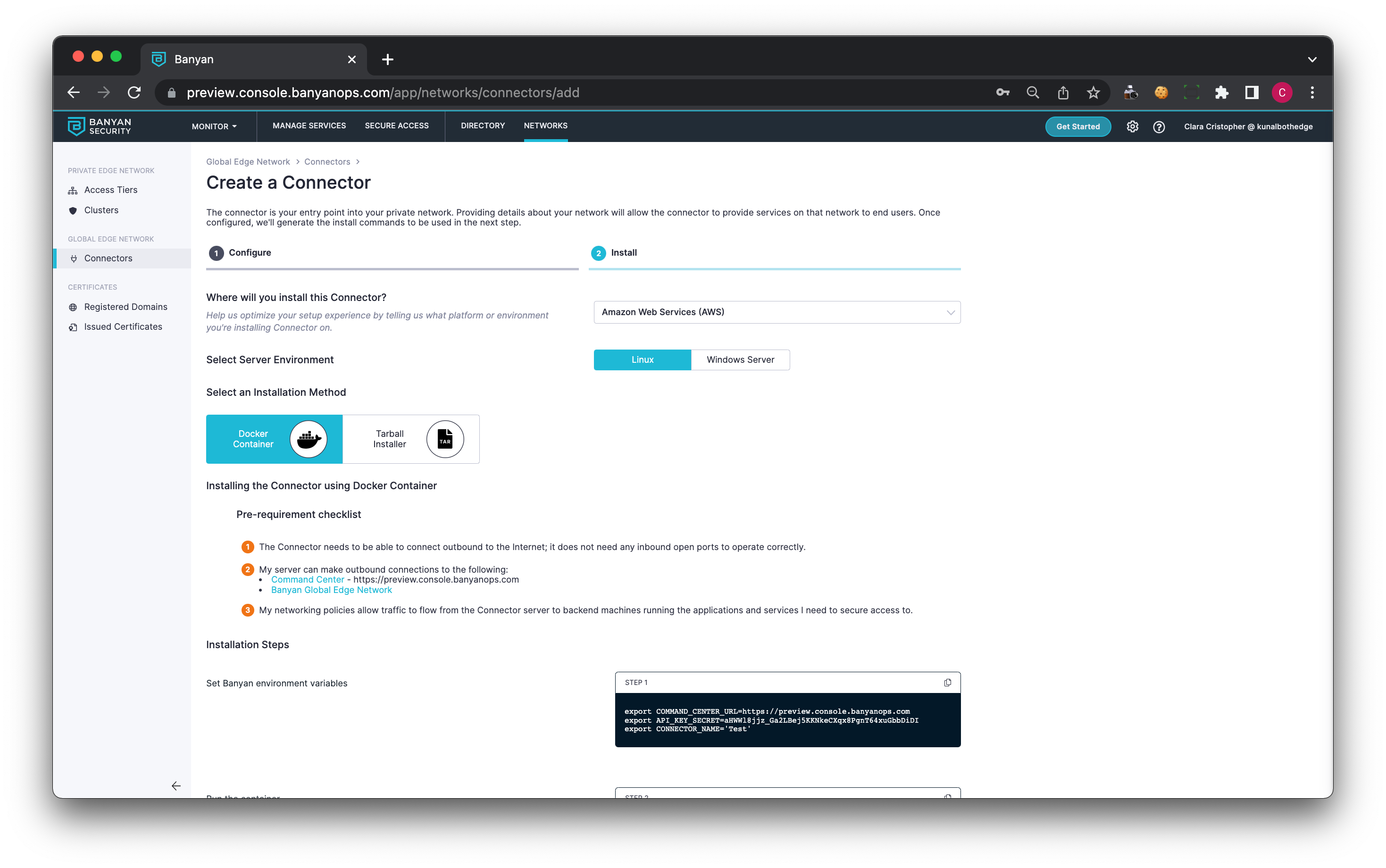 Sections
---
Can't find what you're looking for?
We're happy to help. Contact our team.