Banyan's AI-Assisted Admin Search
Use AI-assisted admin search to understand how Banyan's product works
---
Banyan's AI-Assisted Admin Search Overview
Banyan's AI-Assisted Admin Search leverages a large-language model (LLM) trained on Banyan's documentation, website, and blog. It is designed to help admins quickly understand how different parts of the Banyan product work, helping to automatically answer questions related to what new features do and how they behave in various contexts.
With this functionality, admins won't need to leave the Banyan console to retrieve key information from documentation or other sources; specific, detailed answers are automatically generated. Links to helpful documentation are also often included, and a record of search history is kept to help optimize answers over time.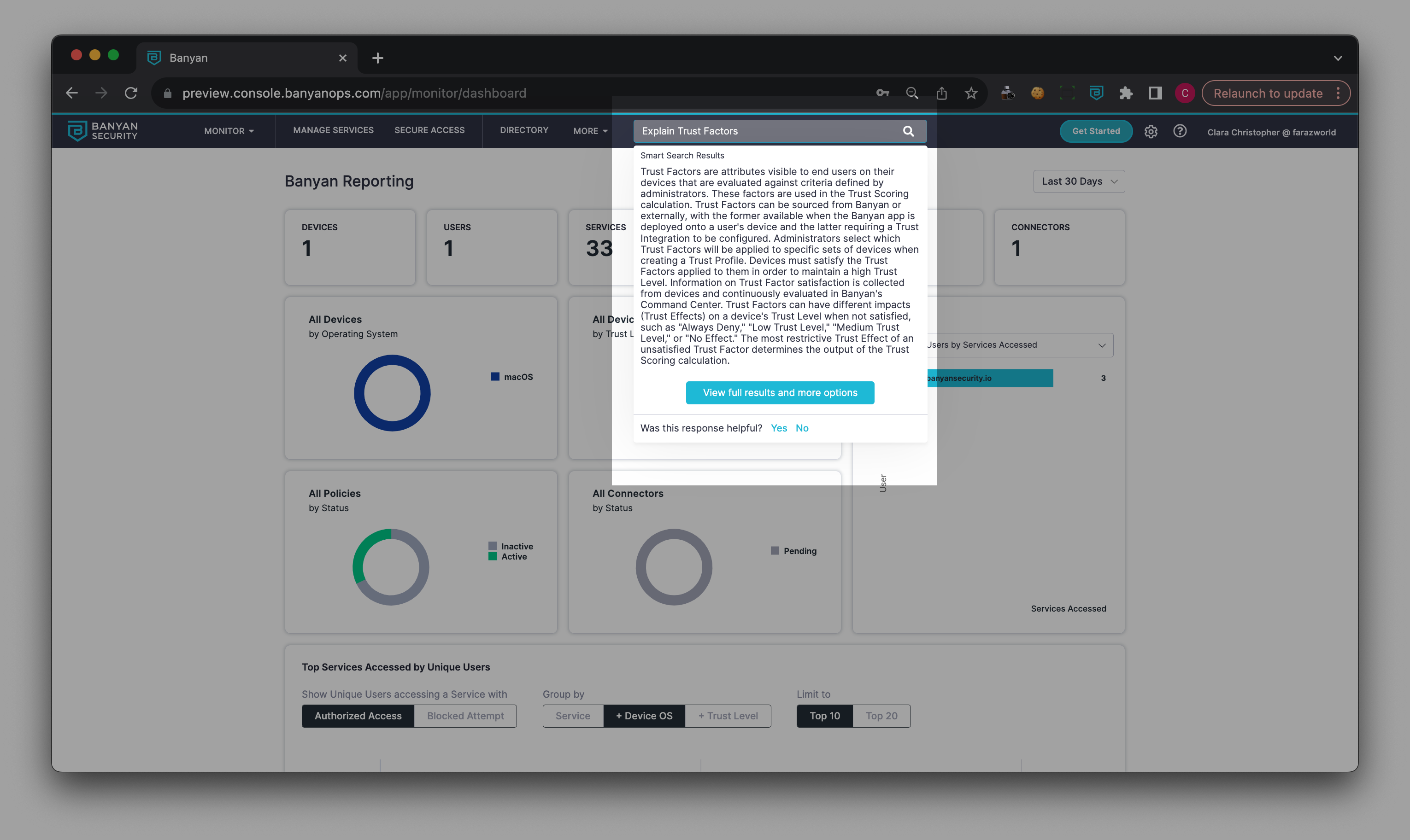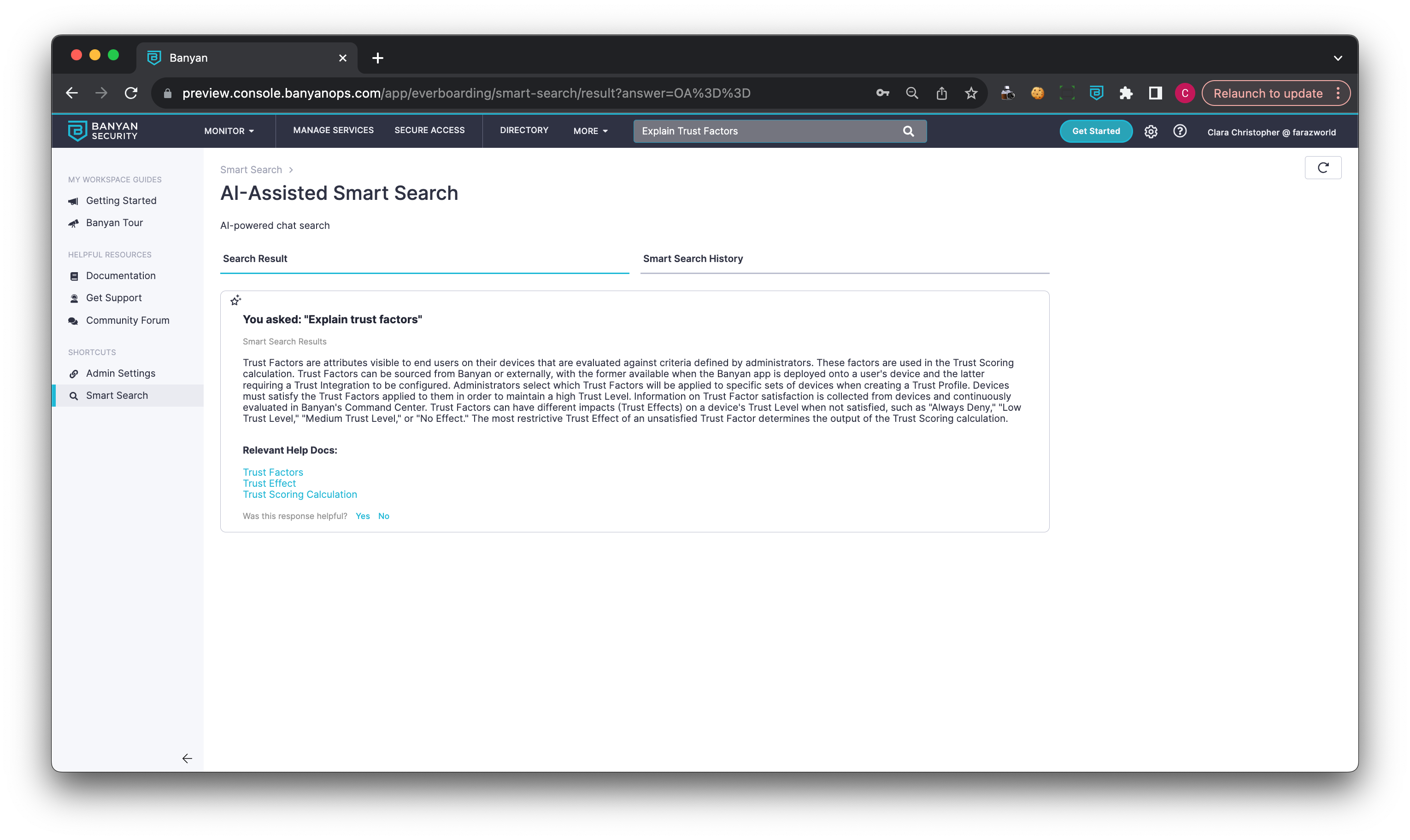 Frequently Asked Questions
How do I enable AI-Assisted Admin search?
Currently the feature is enabled by request; Reach out to your Banyan customer service representative to have it enabled.
What AI model do you use for AI-Assisted Admin Search?
The feature is powered by OpenAI's solutions. Only the prompts submitted will be sent to OpenAI, as there is no customer data processed from your organization.
What data in Banyan is shared with OpenAI?
Banyan only sends the prompts submitted in the admin search bar in order to generate a response. This prompt is sent anonymously with no customer or organization specific metadata. The data used for training the LLM is entirely Banyan-owned and managed via the documentation site, website, and blog.
---
Can't find what you're looking for?
We're happy to help. Contact our team.