Service Tunnel Active Connections
View how many devices are actively connected to a Service Tunnel
Updated on Jul 11, 2023

2 minutes to read
---
Active Connections Overview
Admins can view how many users are actively connected to a given Service Tunnel via the Command Center. Device details, including OS, Trust Level, associated Trust Profiles, and Last Login, are easily viewable.
How to view Active Connections on a Service Tunnel
1. In the Command Center, navigate from Manage Services > Service Tunnels.
2. In the Service Tunnels list, view the last tab called Active Connections, which displays a count of devices currently connected to the respective Service Tunnel.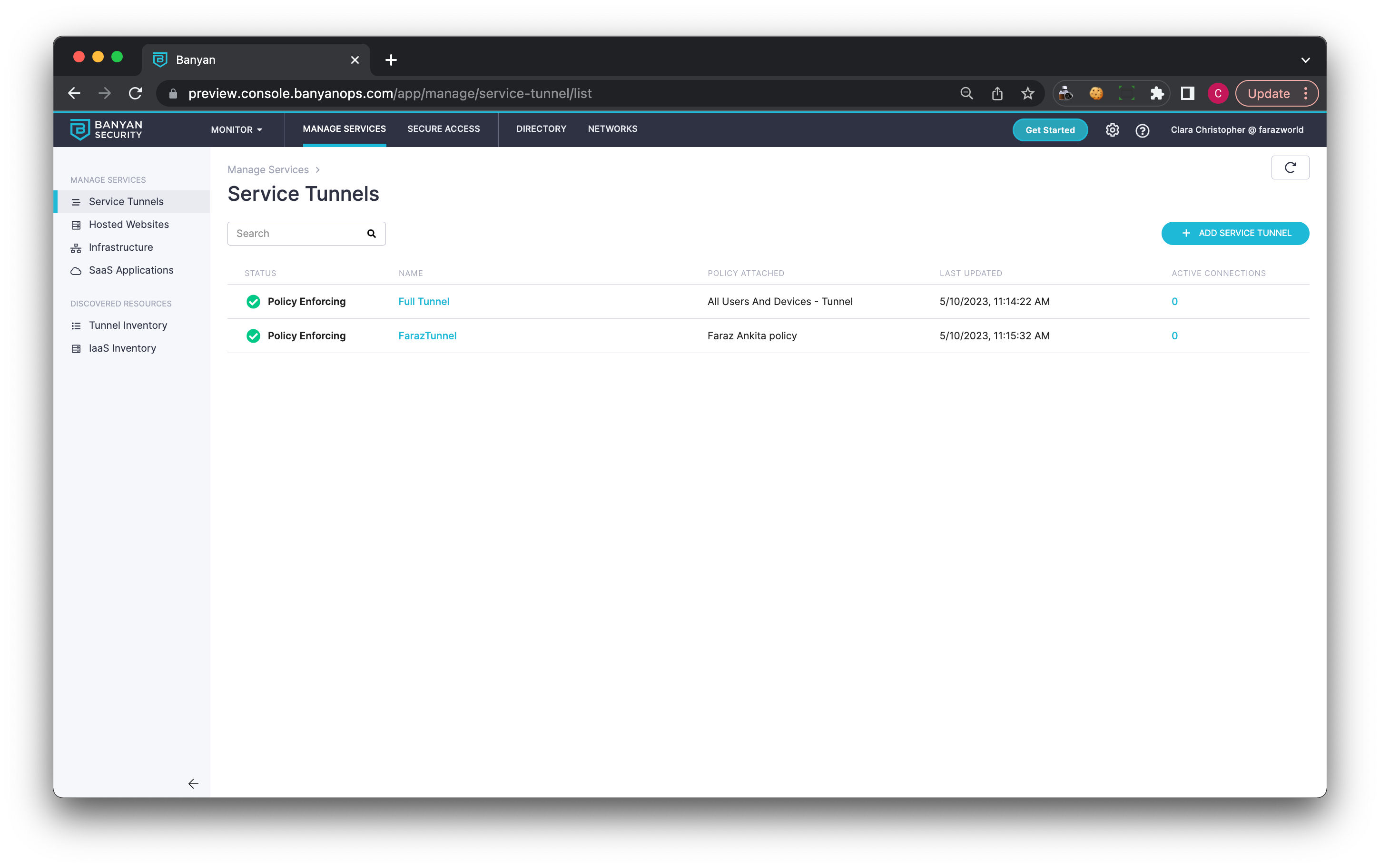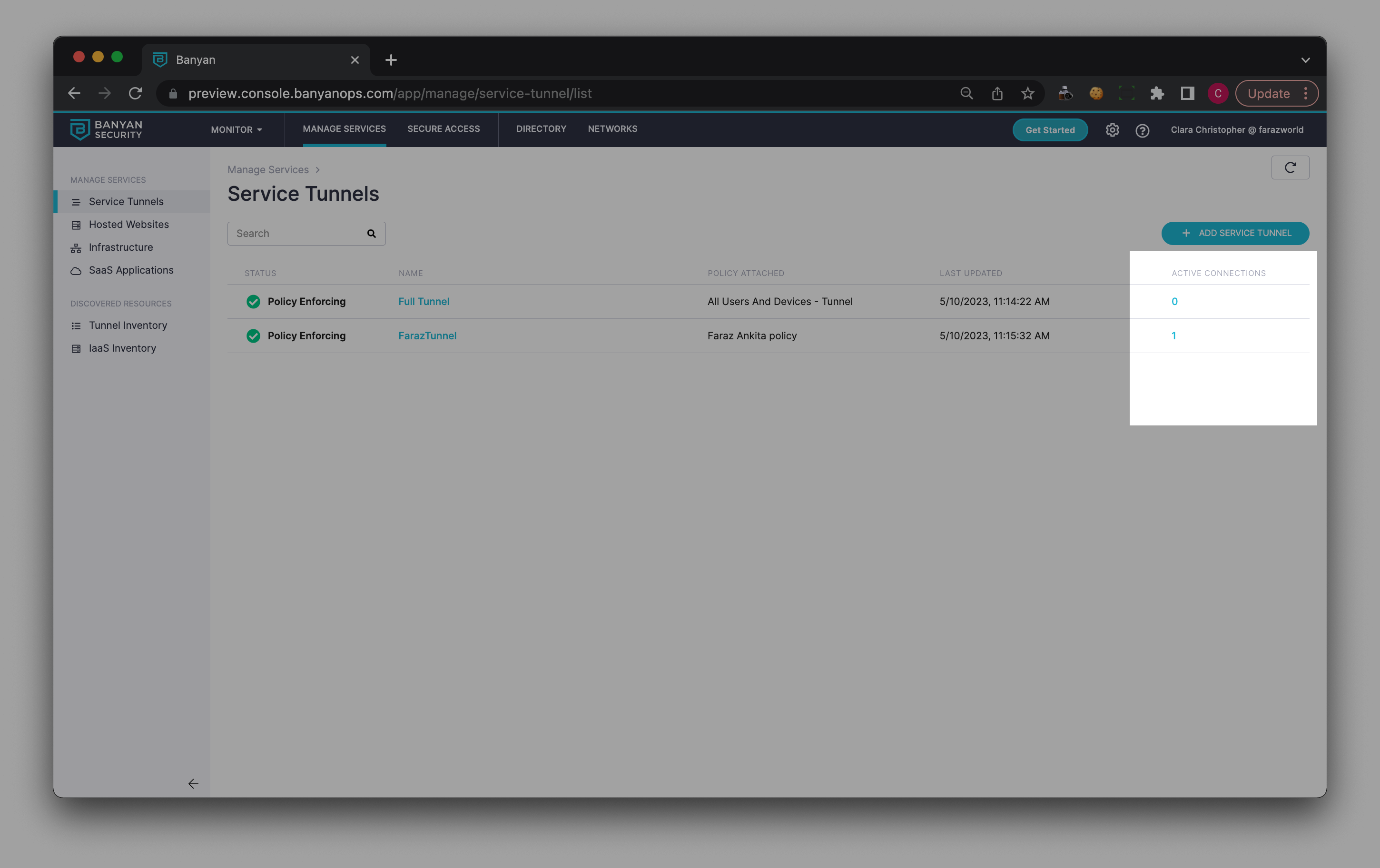 3. To view more details, click on the count number (beneath Active Connections).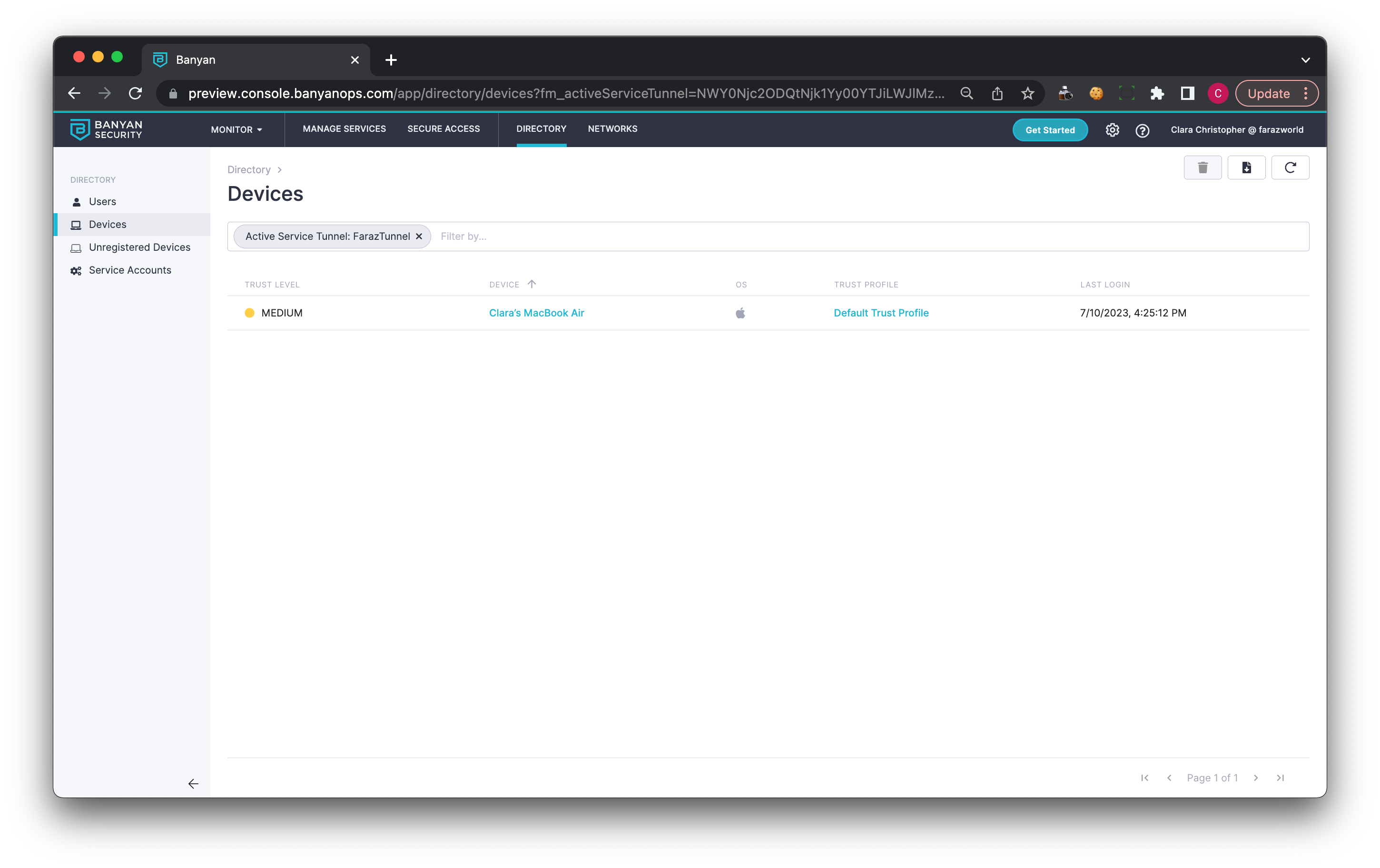 ---
Can't find what you're looking for?
We're happy to help. Contact our team.