Access Services from Registered Devices
Install the Banyan App to establish device trust and connect to services.
---
Banyan's Apps - available for Desktop and Mobile devices - allow your users to register their corporate and employee-owned devices with Banyan, so that only approved registered devices can access Banyan-secured services.
1. Distribute your Org's Invite Code to Users
Users need to enter an Invite Code when registering their device(s). You can find your organization's invite code by navigating to Settings > Desktop & Mobile > App Deployment > Invite Code.
You can update your organization's Invite Code at any time. Simply update the Invite Code and then click Update Invite Code.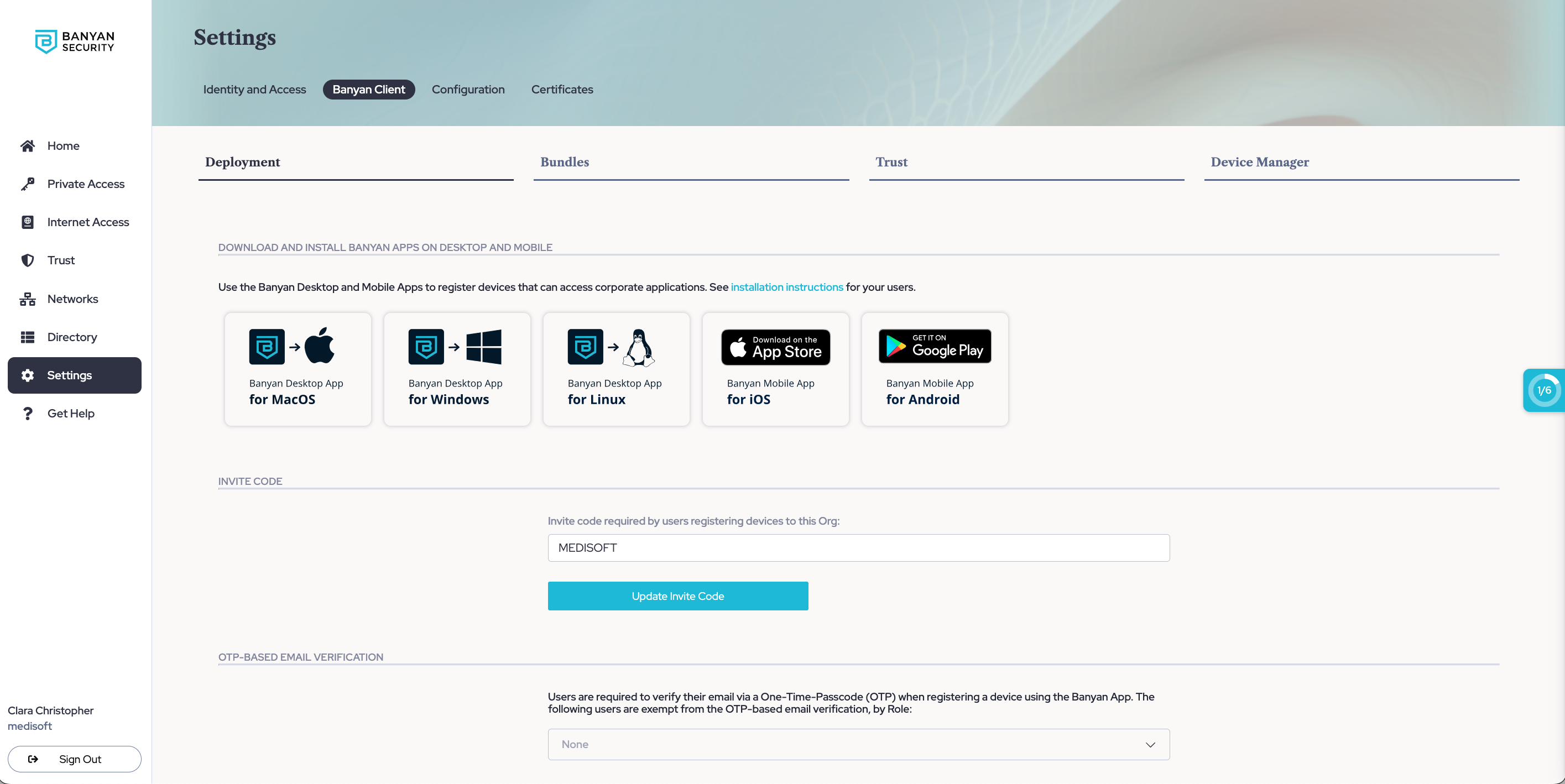 Invite Code - App Deployment Settings Page
2. Download the Banyan App
Navigate to https://getbanyan.app to download the latest version of the Banyan App.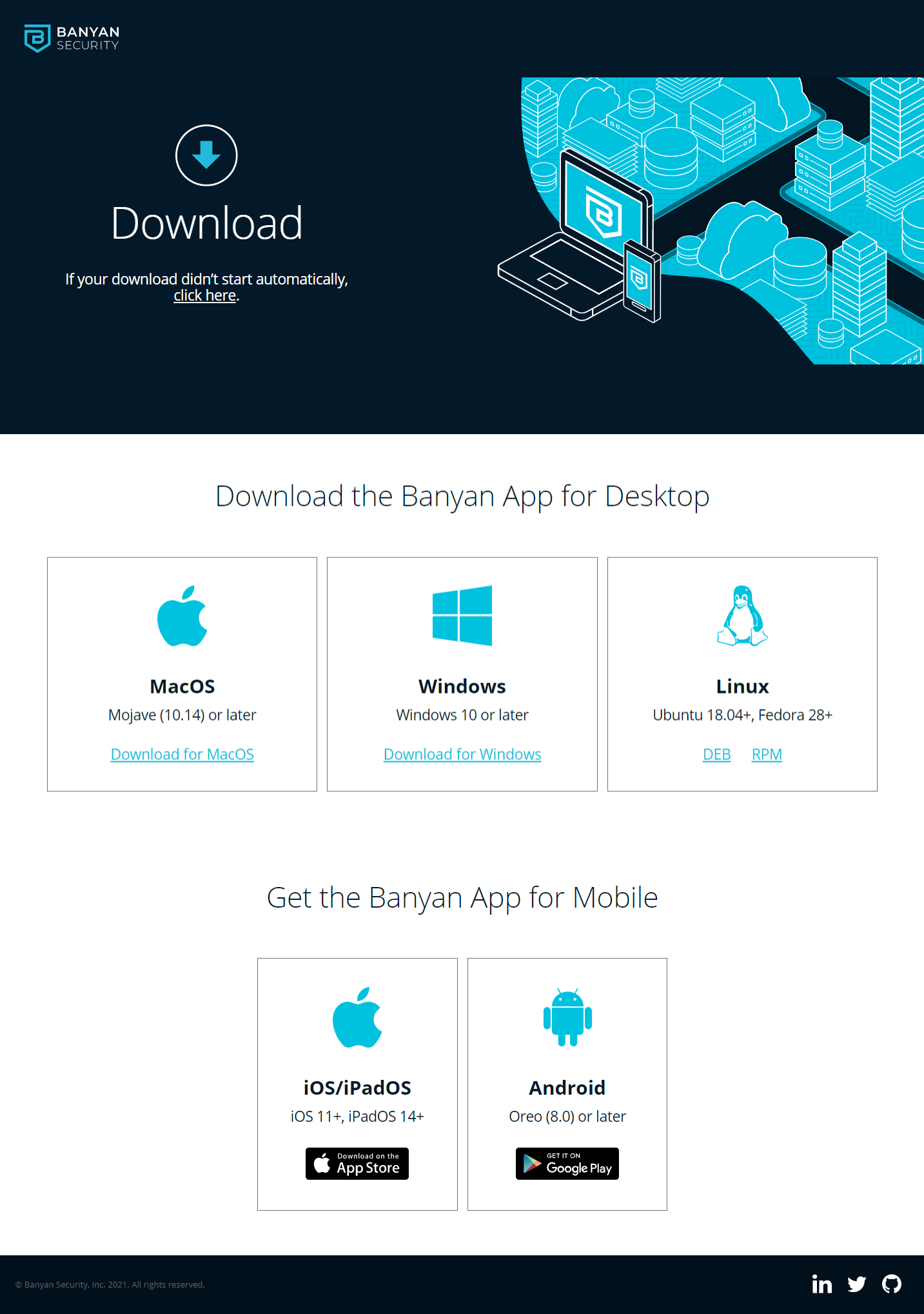 getbanyan.app Website
The Banyan Desktop App can be installed on MacOS, Windows and Linux. The Banyan Mobile App can be installed on iOS and Android.
3. Install the Banyan App and Register Devices
Run the installer and follow the prompts to register your device. More detailed installation instructions for your users is available in the Banyan Support Portal.
Device registration requires a one-time passcode to verify the end user's email address, which is sent to your users' email inbox. Please ensure your corporate email provider is not blocking emails sent from verify@banyansecurity.io.
Now you can connect to published services via the Banyan App.
---
Can't find what you're looking for?
We're happy to help. Contact our team.