Support Messaging
Add in-app or in-browser help messaging for your end users
---
Support Messaging Overview
Admins can now create custom support messaging for end users from the Command Center. This messaging capability is designed to help guide end users through authentication and authorization errors.
Steps to Add Support and/or Error Messaging
1.1 In Banyan's Command Center, navigate from Settings > Support Messaging.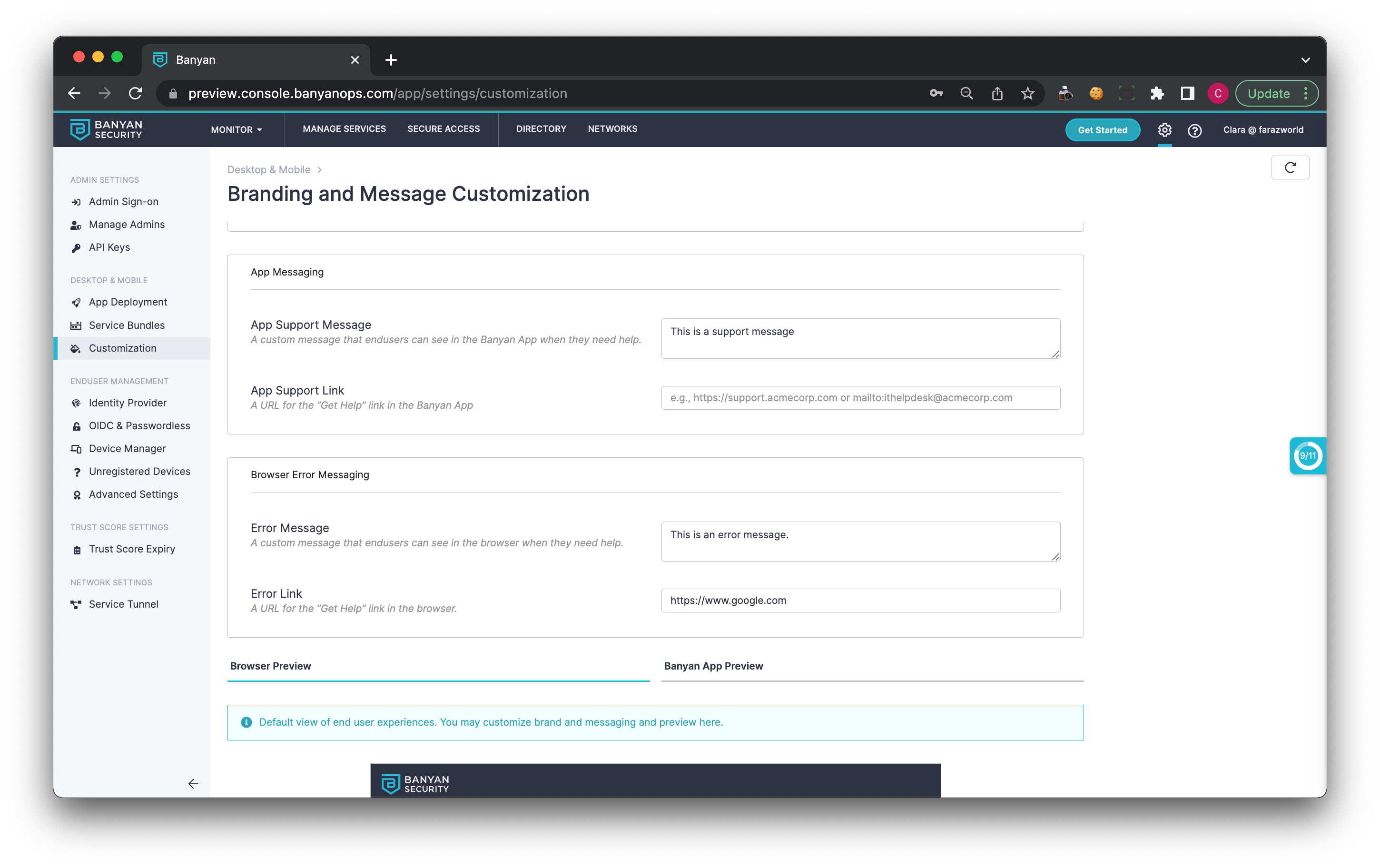 1.2 Enter a support message or an error message that can help end users self-remediate their technical issue.
1.3 Enter a Support Link or an Error Message Link that end users can visit, to resolve their issue.
1.4 Select Save.
In-app custom messaging appears when end users select the new Help button in the desktop app. If no custom message is set, the Help button sends end users to Health Check.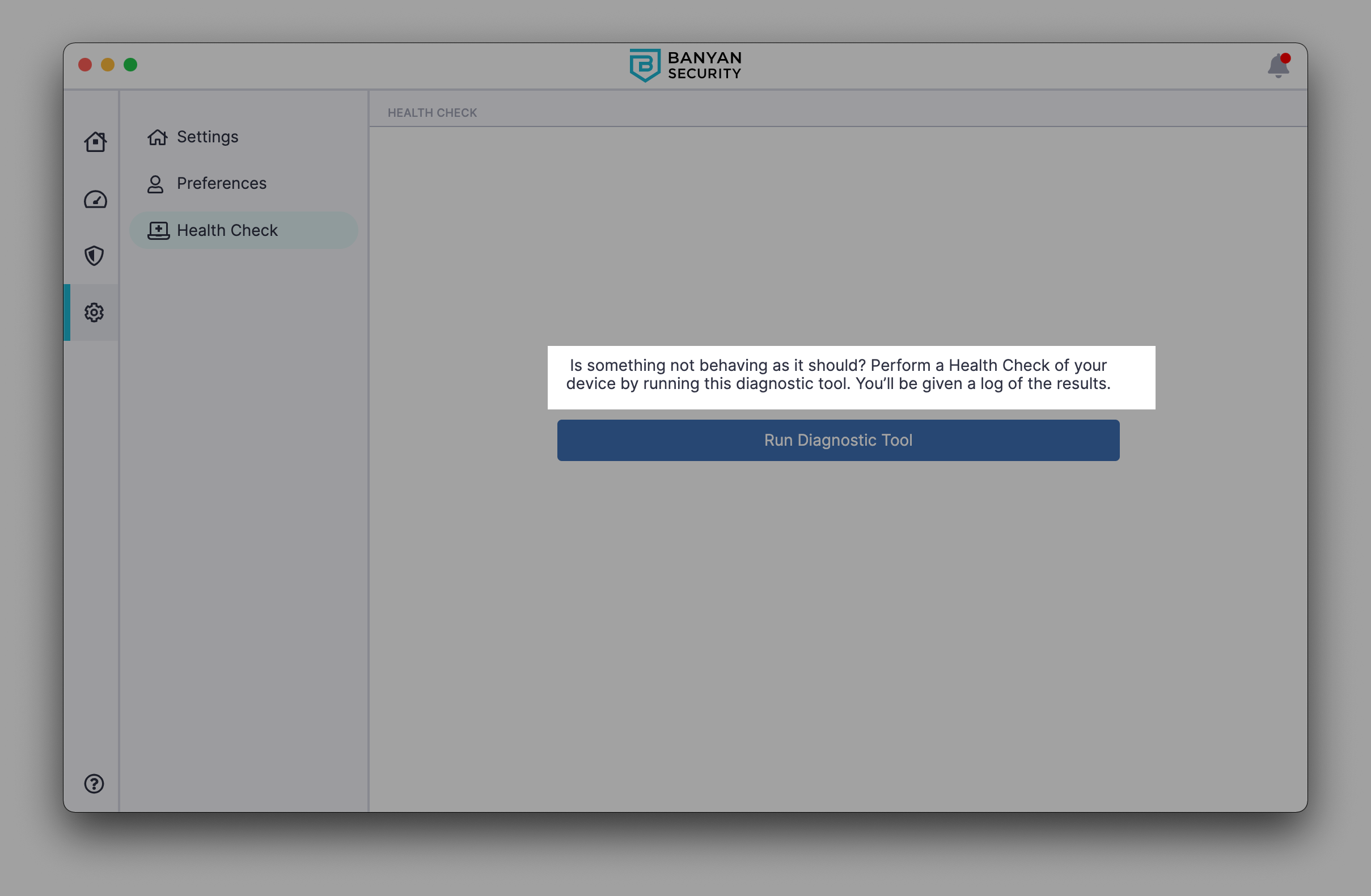 In-browser error messaging, shown below, appears when end users are facing authentication or authorization errors.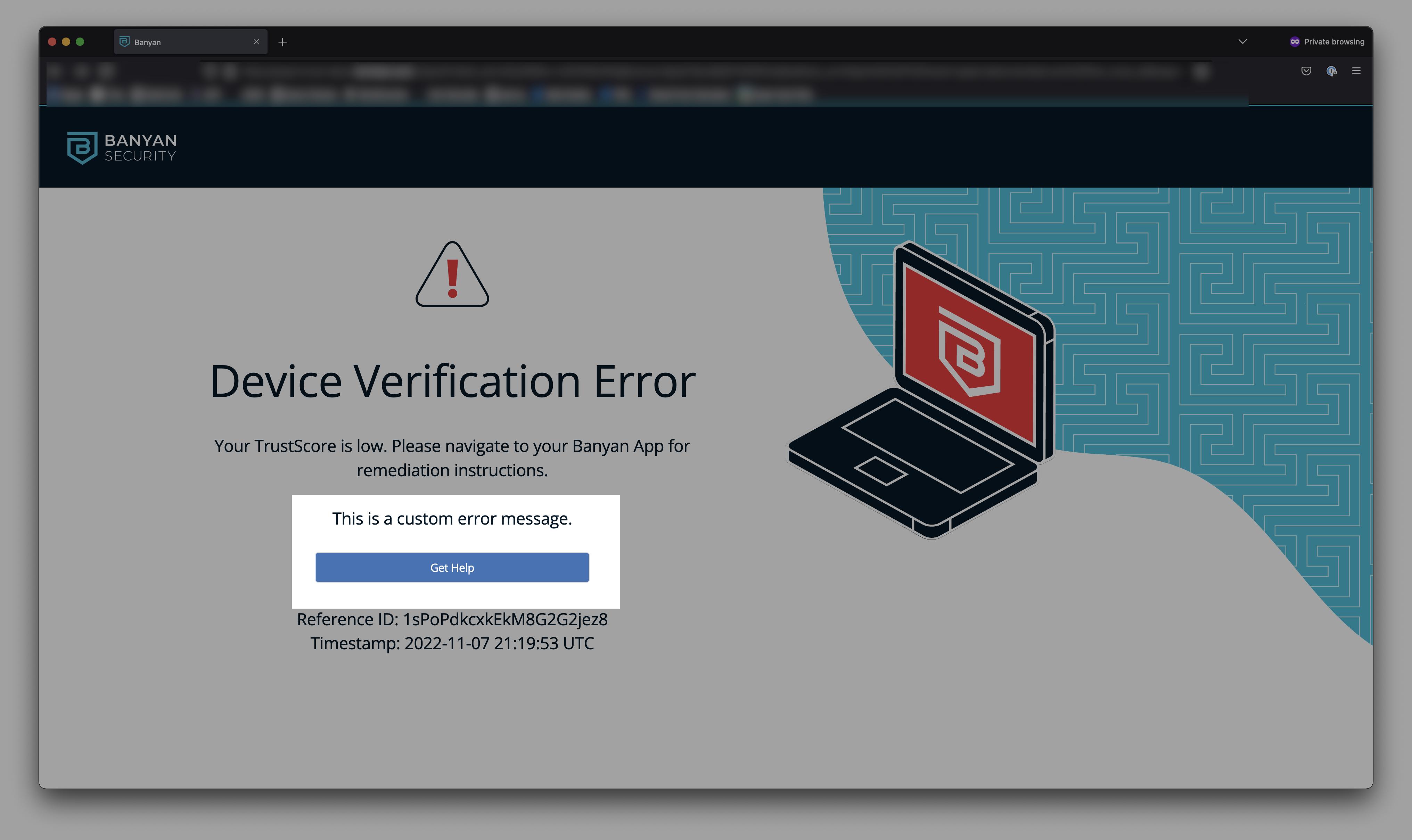 ---
Can't find what you're looking for?
We're happy to help. Contact our team .