Securing Service Tunnels with Banyan
Migrate from your legacy VPN to modern cloud-first WireGuard
---
Overview
Banyan uses WireGuard to create fast, secure tunnels utilizing state-of-the-art cryptography. Service Tunnels provide encrypted network connectivity to network segments - VLANs, VPCs, subnets, etc. As with the other service types, security policies are continuously enforced, locking down access based on user and device attributes and trust levels.
The flow diagram below describes how Banyan's Zero Trust access control mechanism works for Service Tunnels. Review the Publish a Service Tunnel to Users guide to see how to create a Zero Trust policy for a service tunnel so a user can access the tunnel via the Banyan App.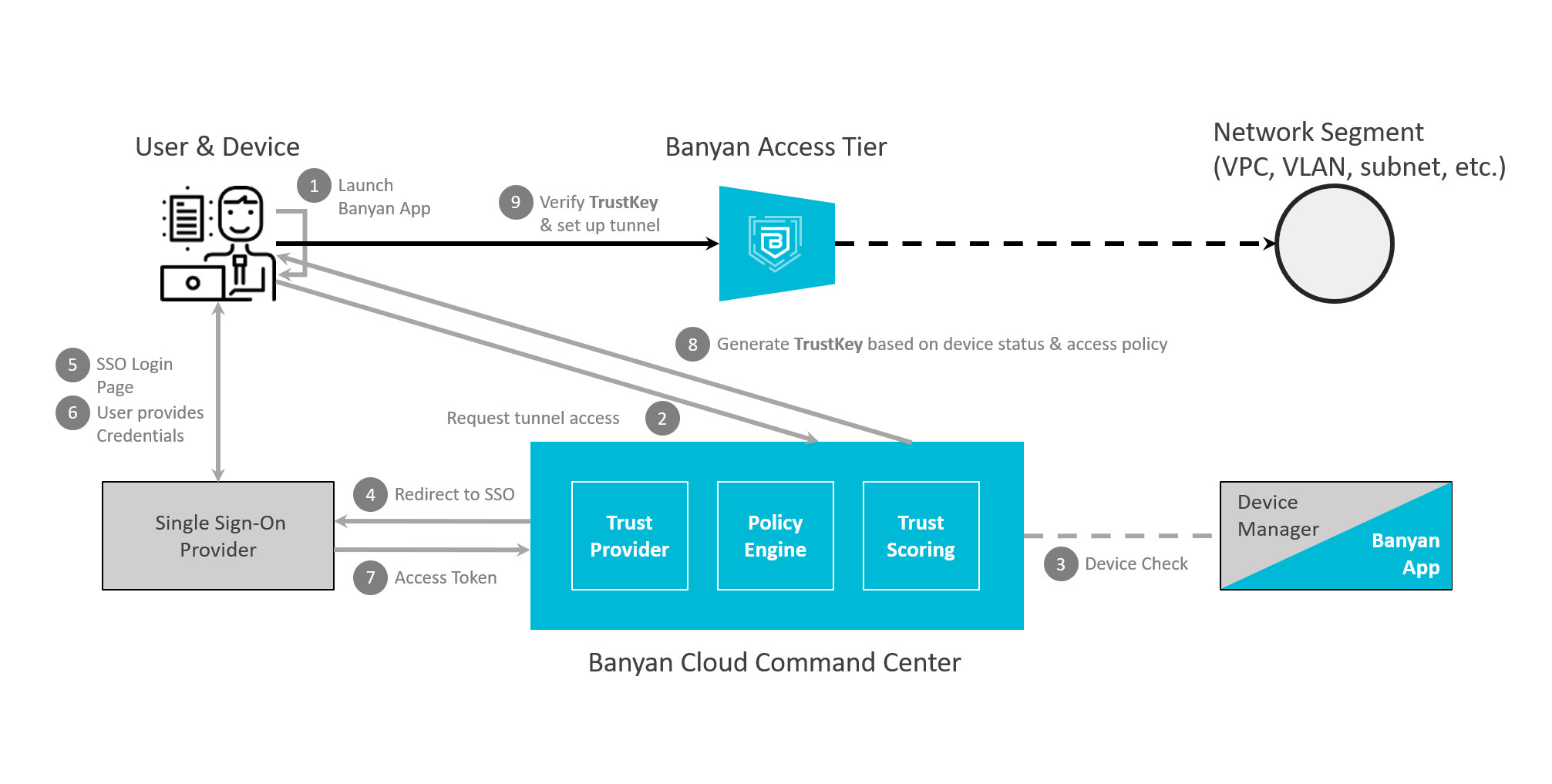 Flow Diagram - Service Tunnels
Sections
---
Can't find what you're looking for?
We're happy to help. Contact our team .